During the 1950s, Manchester United manager Matt Busby built the club into a top-flight team by nurturing a squad of young talented players. Such was the strength of the bond between them and their manager that they became known as Busby's Babes.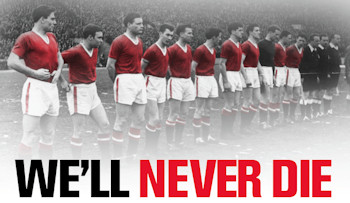 Tragedy struck in February 1958 on their return home from a European cup match. Their plane crashed on take-off at Zurich airport. Eight of the players were killed, several others were too badly injured to ever play again. Only one, Bobby Charlton, ever made a full return to form, and even he lost all his hair in the months following the disaster.
Busby himself almost died in the crash but, against the odds, recovered to re-build the team. It went on to win the FA and European Cups the following decade under his management. Later knighted, he is widely hailed as the greatest British football manager in the history of the game.
A remarkable story worth a film adaptation
Without doubt, this tragic but remarkable story is worthy of a film adaptation. A sub-standard attempt was made in a 2011 television drama called United, which is best forgotten. Believe, a fictional account of Busby in his twilight years managing an unlikely squad of Mancunian ragamuffins to cup-winning form, is clearly pitched as a worthy tribute to Sir Matt and there is much about the film for me to like.
I mean, I'm a soccer fan. I'm a fan of independent British cinema. I love the city of Manchester and little engages me more than a good Coming-of-Age drama. Despite all that, Believe just doesn't do it for me.
I warn you now that this review contains spoilers. I normally try to avoid them, but Believe is so predictable that I don't think telling you what happens will spoil much at all. But if you'd rather watch the film first, then please stop here.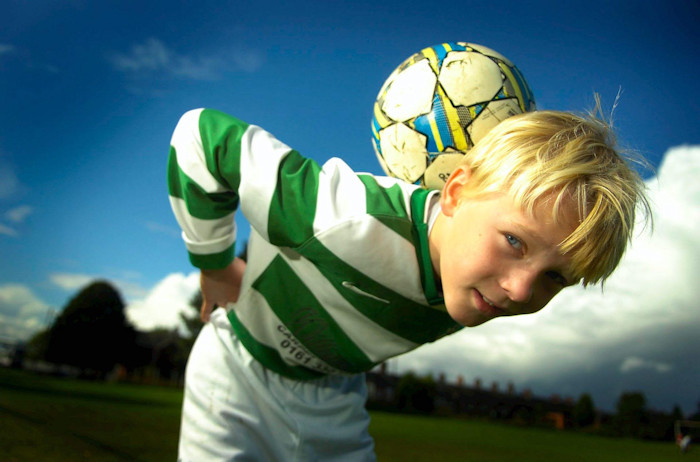 The plot's premise is promising. 11-year-old Georgie is a working-class tear-away with a passion and talent for soccer. He's also academically bright, and his widowed mother thinks sport should take a back-seat to his education. She's pushing him into trying for a scholarship at a top Manchester private school. Like most posh English schools, their game is rugby. And like most posh English schoolboys, they are snobs. Georgie is picked on for his social background from his first visit there.
But the headmaster is under pressure to enroll boys from less fortunate homes and offers to tutor Georgie personally for the exam. It's clear that this is going to involve a lot of hard work and will conflict with his ambition to form a seven-a-side football team, train and enter them into a youth cup competition.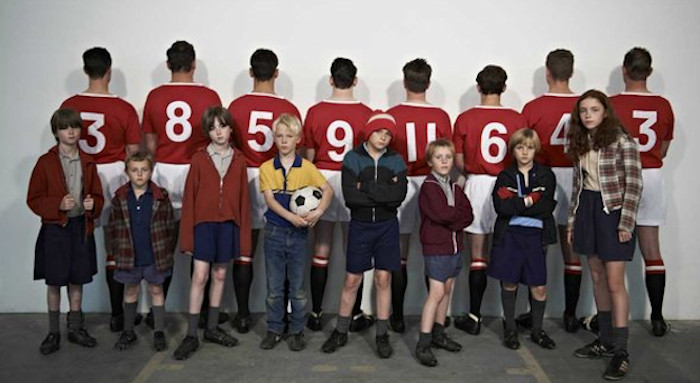 That's what makes this film so darn frustrating. It could have been so good. But instead, cue the stinger: there's an entrance fee for the cup competition and none of the kids has any money. So Georgie (bless his little cotton socks) snatches a rich-looking old guy's wallet. The old guy just happens to be Sir Matt Busby, who sets off in hot pursuit.
Of course you'd never guess that he catches up with Georgie playing football in the street… And, seeing the boy's potential, offers to train and manage their team instead of calling the police.
The irony of the film's title is that this is one of the most unbelievable pieces of contrived schmaltz ever dramatized. And it only gets worse from there on.
Lifted straight from Billy Elliot
Another thing that annoys me about Believe is its presumption to allude to some truly great British films about young people, as though implying that it's up there with them. The working-class kid with a frustrated talent who finds it hard to cope on a visit to a posh school is lifted straight from Billy Elliot. The widowed mother and delinquent fatherless child theme (along with the 1980s reggae/Two-Tone soundtrack) was done infinitely better in This is England. Above all, the whole idea is leached without credit from the unassuming 1965 kids' B-movie Cup Fever: not the greatest picture ever made, but it least it featured Matt Busby in real life.
The biggest problem with the story is the character of Georgie. The whole thing hangs on the audience caring about him and rooting for him. Now, I'm the most forgiving person I know when it comes to kid characters. Where many people found Oskar in Extremely Loud and Incredibly Close intensely annoying, I thought he was adorable. The same was true of Evan in August Rush. Hell, I even have a soft-spot for Eleanor H. Porter's Pollyanna and Nelson Muntz from The Simpsons. But Georgie Gallagher? Well, I'm sorry…
This is a kid who mugs old men in the street. Who steals his struggling mother's savings (which she had put aside to fund his schooling). Who burgles the house of his own tutor. Who, when it comes to the crunch, turns his back on the team to which he is supposedly devoted because Matt Busby has not revealed his full identity. And what's his excuse? That people have lied to him – a thief and spineless woos, if you ask me.
When he missed a penalty in the qualifying game, I felt it served the horrible little brat right. And when he scored the winning penalty in the final (never guess that was going to happen, would you?) it left me cold. Frankly, my dear, I couldn't give a damn.
Credit where it's due
Credit where it's due: young Jack Smith tried his best to make Georgie cute enough to tug at the heart-strings and made a strong showing in his acting début. But he had an impossible task for me.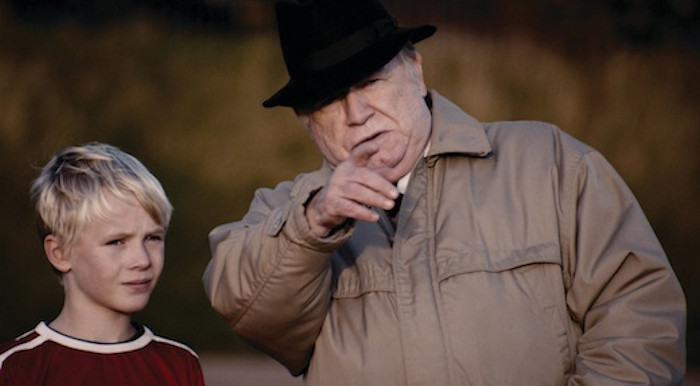 In other performances, Brian Cox is excellent as Sit Matt Busby, but he's again let down by the schmaltzy script, which sees him drifting off into clichéd monologues about belief being the key to success in sport. I'm sure Sir Matt in real life knew that's piffle. Belief may play its part, but the key to success is hard work and dedication and in neither of those does little Georgie excel.
Otherwise, the acting is disappointing. I like Natascha McElhone, she's a good actress, but she was hopelessly miscast as Georgie's mother. She just doesn't have a struggling northern mother in her repertoire. And while, as I've noted, Jack Smith shows real promise in the key role, the other youngsters were clearly selected for their talents in football rather than acting. Toby Stephens as the headmaster plays the part as a piece of high camp pantomime which I couldn't work out at all: it's totally out of kilter with the rest of the film.
Believe won the Best Children's Film award at the 2013 Zurich Film Festival, but that's voted for (quite rightly) by kids themselves. I have no doubt that children love this film and don't deny that they're the audience it's aimed at. But I don't believe there's such a thing as a good kids' film. There are good films, and some good films appeal especially to children. A film that relies on its audience's immaturity to miss the glaring plot-holes, weak acting and poor direction is simply a poor film.
That's a shame, because I truly wanted to like it.
http://www.imdb.com/title/tt2009606/combined
OUR REVIEW
A waste of a good idea. I can hear Sir Matt Busby turning in his grave at this insult of a tribute.