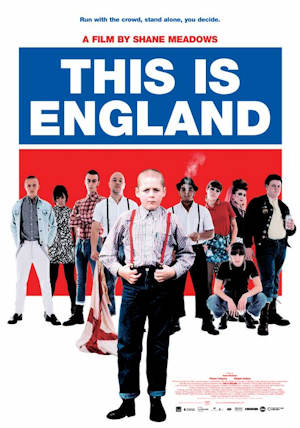 I grew up in northern England in the nineties. We lived in a trendy-lefty suburban village where race was not an issue (largely by virtue of the population being middle-class and near-exclusively white). However, our utopia bordered Greater Manchester, where things, as I knew, were different. Our neighboring borough of Oldham had some British National Party councillors in local government and its streets were the scene of several race riots during my childhood.
Around the turn of the millennium I started at a culturally diverse secondary school. Its catchment area included one of the most socially deprived housing estates in England, whose residents were predominantly black. On the surface there was harmony: white kids even thought it cool to toke da weed and speak like recent immingrants fram Jameeka, man. But there was real tension beneath this, which I came to understand was as much about financial inequality as it was about color of skin. And it didn't take me long to work out that some of the biggest bigots were themselves victims of social exclusion. It was, I'm sure, this experience that led me to become a political animal in my early teens, with a near-fanatical passion for social justice and equal opportunities.
a moving coming-of-age drama
I mention this to explain why, when I first saw This is England in my late teens, I had low expectations. I couldn't see how a film about racist skinheads could be anything more than a painfully cliché-ridden if well-intentioned piece of social commentary. I wasn't expecting one of the best British films of the millennium to date. For not only is this an insightful portrayal of the insidious roots of prejudice, it's also a moving Coming-of-Age drama seen through the eyes of a 12-year-old boy.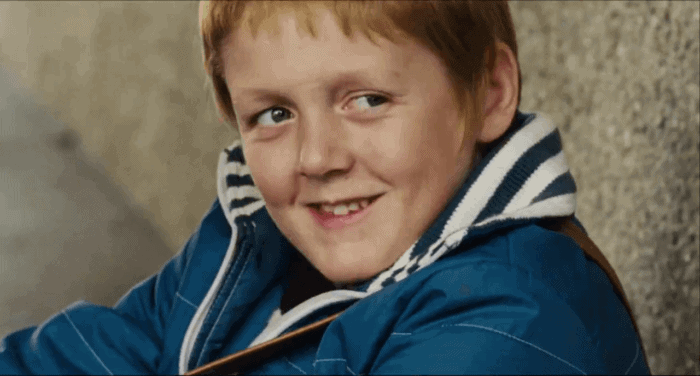 That boy is Shaun, played in an incredible screen début by Thomas Turgoose. A child of the Thatcher era, when social injustice may well have been worse than it was during my childhood, he lives with his widowed mother who has struggled to provide for him since his father was killed during the Falklands War.
Despite being a spirited back-fighter, Shaun is relentlessly teased and picked on for his uncool second-hand clothes and goaded into conflict over his father's death. Walking home from school, downtrodden after a particularly fraught day, he runs into a gang of skinheads whose leader, Woody (Joe Giligun), unexpectedly lends the boy the kindness and sympathy he craves.
Over the course of the summer holidays, Shaun joins the gang who kit him out with new clothes and (to his mother's disdain) a number 1 head-shave. His self-image and confidence rocket in the company of his new-found friends, who give him genuine care and companionship.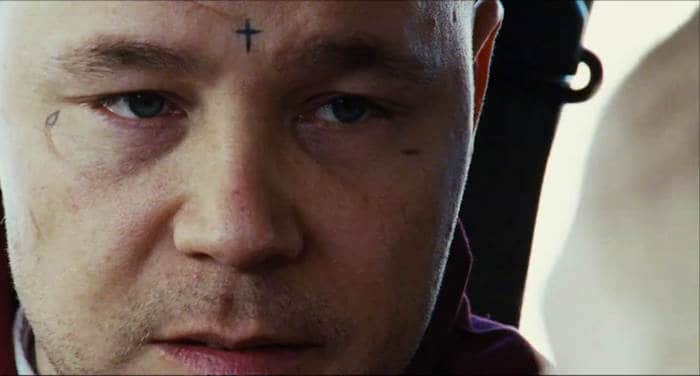 No true skinhead is a racist
"No true skinhead is a racist" is a mantra that I grew up with and there is acknowledgement here of the movement's roots in Afro-Caribbean music and culture. This is a gang of social outcasts who are mildly delinquent but not bigoted. One of them is black (affectionately nick-named Milky). But things turn sour when a former member, Combo (Stephen Graham), shows up after a stretch in jail. It soon transpires that he is an unapologetic racist with psychopathic tendencies. Combo takes a shine to Shaun, in whom he sees many of his own qualities. When he starts jostling for Woody's position as gang-leader there is a sharp division within the group and Shaun is cornered into making a painful choice.
This is England turns on the character of Shaun and the role demands a lot from the 12-year-old newcomer. Thomas Turgoose acquits the part with consummate ease; his performance is so natural that this often looks more like a fly-on-the-wall documentary than a drama. All the cast make strong showings, though – most notably Stephen Graham, who manages to make even his revolting character slightly likable.
Indeed, Writer/Director Shane Meadows' refusal to couch his characters as goodies and baddies is the story's greatest strength for me. They're all flawed people, some very flawed, but aren't we all? He had an easy task in making Shaun a character with whom we can identify but it takes creative genius to elicit sympathy for a crazed thug like Combo.
Trailer
To quote the DVD cover, This is England "contains extreme racist violence and language," and consequently has an 18 certificate in the UK. I find that a shame. This is certainly not comfortable family viewing; there is a brooding menace underlying the story and the final bloody show-down is one of the few predictable aspects of it. But in terms of actual violence, I've seen worse in films let off with a 15 rating. The issue here is the racist language and overtones, but these exist within the context of the film's being a wholesale condemnation of mindless bigotry. Meadows doesn't try to force his message on us – this is a "show" rather than "tell" movie – but its relevance to today's teenagers is obvious. We are living in times of paranoia over immigration and suspicion towards our Asian communities. Speaking as a teacher, if I had my way this film would be a compulsory part of the high school curriculum.
British cinema at its best
This is England is British cinema at its best: gritty realism, biting observation and the revelation of uncomfortable truths. It has moments of humor and tenderness too. It's not always easy to watch but the rewards are well worth the effort.
http://www.imdb.com/title/tt0480025/combined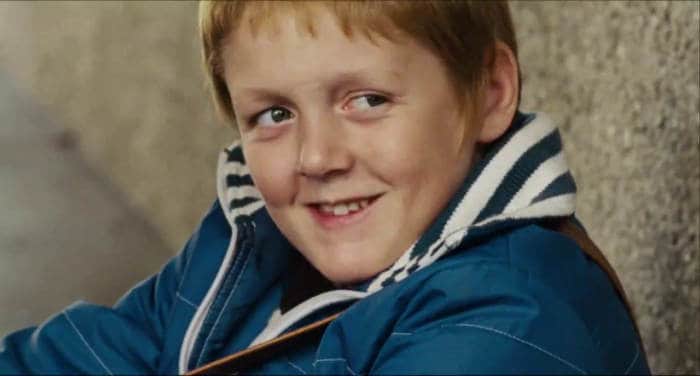 In short
British cinema at its best. Flawless acting, superb characterization and enduring social relevance.