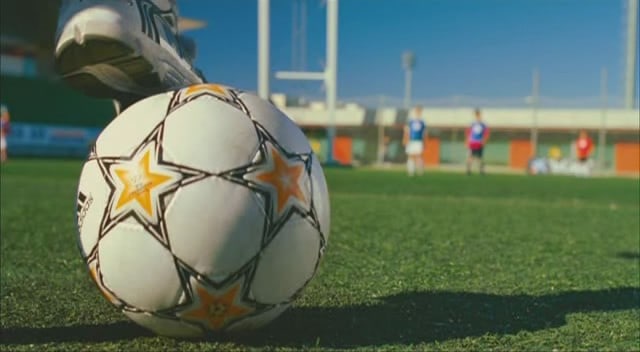 Are you a soccer fan? Do you like comedies?
If you answer yes to at least one of the questions above, you should definitely see the Spanish film Carlitos y el campo de Los sueños. It has been a while since the film was released, and it became quite popular in Spanish-speaking countries. Carlitos is a 12-year-old boy who loves soccer and is good at it. Unfortunately, he is an orphan and the director of the orphanage where he lives hates sports.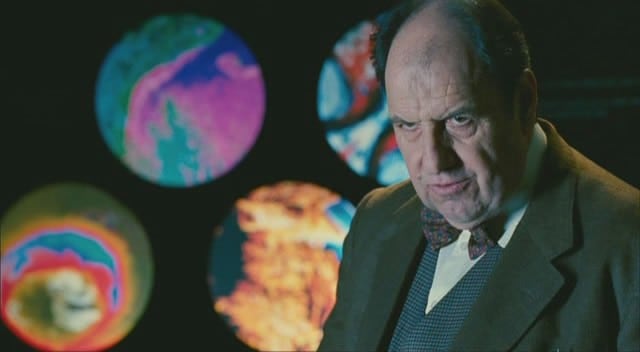 Everything changes when Carlitos sees an advertisement for a selection contest that will allow talented young players to join the National Football Federation sports team and play in the Junior European Championships. But there is a problem – Carlito is not allowed outside the orphanage. During a school trip, he manages to sneak out and attend the contest – and that's when the adventure begins. He is approved – but now has to find a way to escape from the orphanage without being seen, train in secret while at the same time maintaining good grades at school.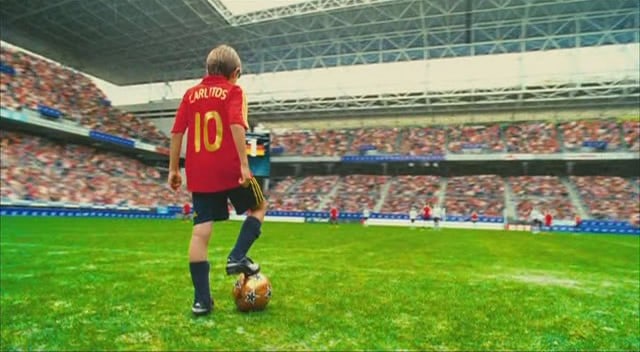 The young Guillermo Campra delivers an outstanding performance in the role of Carlitos. He is rapidly gaining popularity in Spain – and is soon to appear in Águila Roja. His acting talent and adorable looks are guaranteed to win him many fans across the world. Raúl appears in the film as well – so some football fans will be delighted.
Carlitos is a nice comedy which kids will adore, as will the adults. As a film, it is not perfect, but it definitely fulfills its main goal: entertainment. It teaches us all that with hard work and devotion, dreams can become a reality.
Today I have a special guest author from Spain ( nicknamed Pajaro ) who would like to share his opinion on Carlitos with you :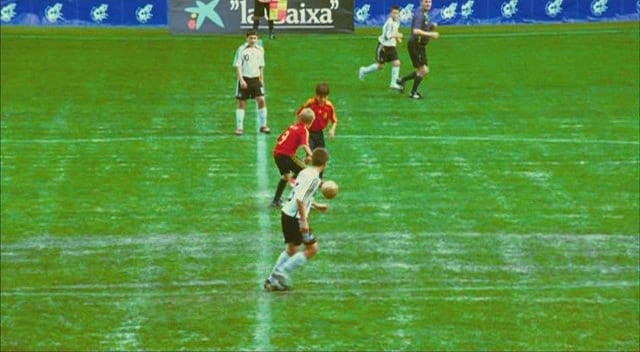 Carlitos y el campo de los sueños

Una pelicula para todos los publicos entretenida y con un bonito argumento y un buen reparto de actores .Una pelicula para toda la familia para disfrutar y reir y emocionarse de la bida de un niño que su sueño y su pasion es el futbol.
La recomiendo para todo el publico

Those of you who want to see another football-themed movie may check out Buitenspel
httpv://www.youtube.com/watch?v=cMtHOZ9Wauw