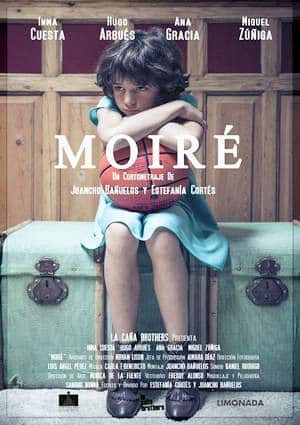 Without any doubt European cinema, and particularly that of the Spanish variety, has a tendency to portray real life in stark, provoking shades that don't spare the audience — just as the protagonists of the story and their prototypes in real life are not spared either.
That's the case with the 2014 short film Moiré, directed by Juancho Bañuelos and Estefanía Cortes.  In the film, eight-year-old Sergio (Hugo Arbués) struggles to establish his self-identity. He sees himself as a girl and that places him in a peculiar state with respect to his relationships with members of his family. While his mother and grandmother support his right of self-identification, both try to hide that fact from the conservative patriarch of the family –- Sergio's grandfather — who rules the family with an iron fist, following the principle that "men and women should know their place".
Conflicts of the adult world find a way to sneak into the childhood of the young Sergio and result in devastating consequences for his tender personality.
Unlike other films dealing with transsexuality, and in particular child transsexuality, such as the Belgian 1997 drama My Life in Pink, Céline Sciamma's Tomboy, the 2008 film Ready? OK! and But I Am A Cheerleader,  Moiré lacks the uplifting atmosphere typically associated with such narratives. Instead, the directors have established a dismal, harsh and depressing ambiance in Sergio's home, which makes one feel sorry that anyone has to grow up in such a desolate atmosphere. At the same time, it is made clear that despite all the love and understanding that are present in the home, Sergio feels his personality is being restricted and depressed by the orthodox manner by which the head of the family runs his home.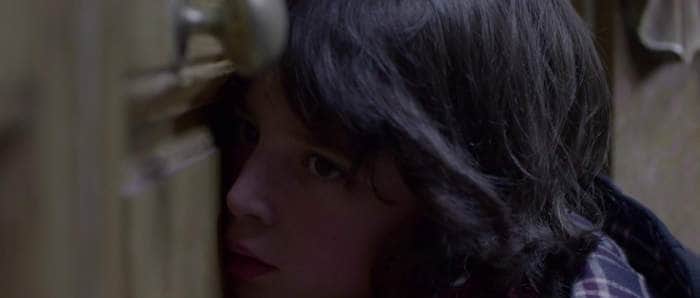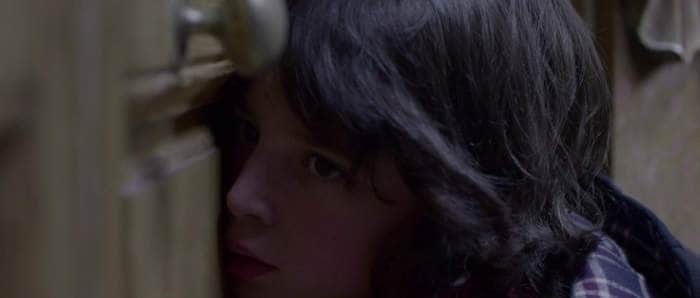 Hugo Arbués's performance as Sergio is top-notch and one can't help but feel his desperation and gloom as well as his happiness during the brief moments he is allowed to be himself, though those moments are most often followed by an ultimate forced humiliation.
Moiré doesn't spare its viewers and by its honestly it will hopefully remind its viewers that it's our differences that make this world a beautiful place to live in. Hopefully the film inspires people to protect, try to understand and support youth – so that no child has to go through the experience that the protagonist in Moiré does.
http://www.imdb.com/title/tt3595102/combined