"Even the smallest crawler can invade a cabbage"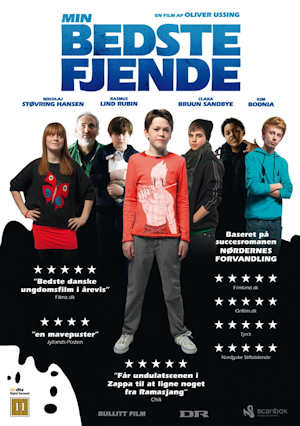 Relevant enough in real life and significantly important, bullying is one of the most frequently addressed topics in the Coming-of-Age cinema and is often seen as the "go-to" theme for aspiring filmmakers.
But, alas, the abundance of movies on the topic can often achieve the opposite result than the one intended – "Oh no, not yet another bullying movie." Yet every once in a while, one discovers a film that treats this common subject in an original, provoking and impacting manner that invalidates the "yet another one" argument.
A new entry in that category of uniqueness is the 2010 film from Denmark, My Best Enemy (Original title: Min bedste fjende).
Based on Thorstein Thomsen's novel, The Transformation of a Nerd, and directed by Oliver Ussing, My Best Enemy provides a stirring portrayal of bullying, victimization, and revenge as seen through the eyes of the film's young protagonist Alf (Nikolaj Støvring Hansen). He does ballet in his spare time — has a real talent for it — but as such, a vocation is often seen as unconventional for boys (remember Billy Elliot) – the young "danseur is often subjected to humiliation and abuse at school.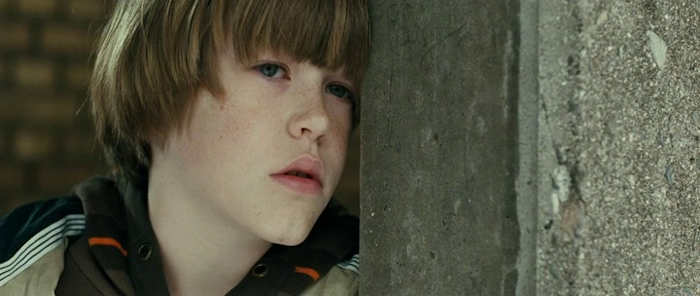 Alf is not the only one being bullied, and he often witnesses the ordeals that the other victims, such as Toke (Rasmus Lind Rubin), who is an overweight kid, or Tilde (Clara Bruun Sandbye), a girl wearing braces, have to endure. The popular kids spare no one the cruel treatment.
The turning point for Alf comes in the form of an inspiration by the character of  the manga comics "Niccolo" (based on Niccolo Machiavelli's book The Prince), who is taken by the boy as a literal role model – causing him to shape his identity and exact revenge on his tormentors. Alf knows that he can't fight his battles alone and recruits Toke into a secret club  — a brotherhood of covert plans and sacrifices… a brotherhood of vengeance.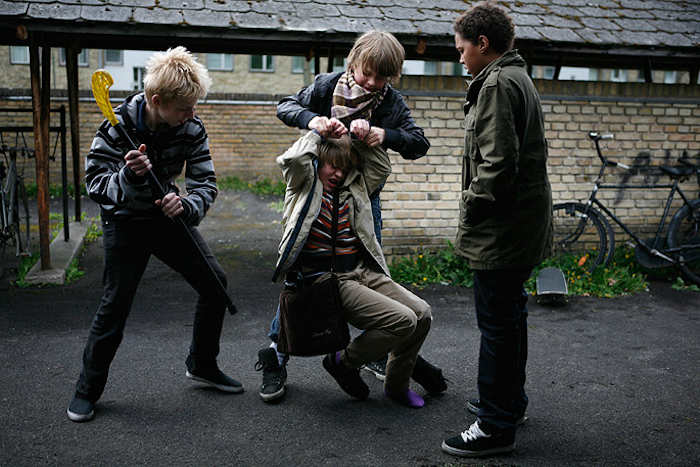 Cinematically, My Best Enemy features a lot of elements and motifs that intensely enhance its story. One such element is the intertwine between the comic book world and "real life" and an intriguing way of using sound effects and musical score to bring both the comic world and Alf's imagination to vibrant life on screen. The scenes are well composed with an abundance of close-ups, allowing viewers to see (and even feel) the emotions of both Alf and Toke.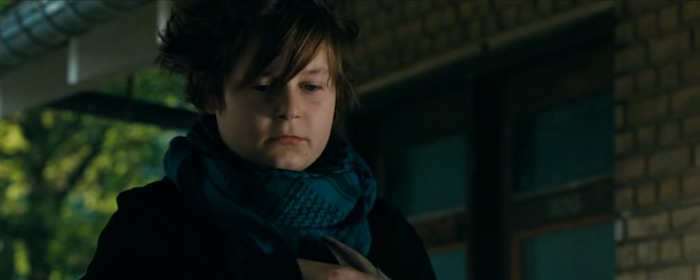 Of course, that would not be as effective if it were not for the film's cast and especially Rasmus Lind Rubin and Nikolaj Støvring Hansen – both of whom emit tenderness and innocence.  Both have memorable features, and one can closely follow the changes that occur in their inner worlds just by observing their facial expressions and mannerisms. This allows for a level of identification with the characters and, consequently, eases the reflections on one's own life. In my case, I was bullied for being a fan of the music band Hanson as a kid (unconventional for a boy, according to some). But I am glad I never resorted to some of the life choices that Alf and Toke chose or were forced into.

The soundtrack is modern and upbeat and helps the dynamic of the action — not that the dynamic needed much help. The action is intense from the very first scene. After that, the viewer is thrown straight into the action, and thereafter the film does a great job in holding one's attention for its entire duration.
Many plot twists are present, and, as a consequence, one is always on an emotional roller coaster – sometimes joyful from watching the scenes of sweet revenge, at other times sad, angry and confused. All in all, the emotions that the film's protagonist goes through have a great effect on the viewer's emotions.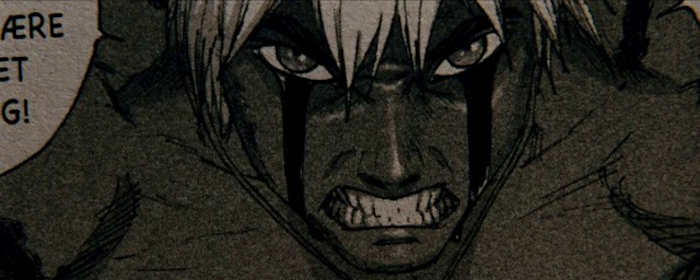 My Best Enemy is hype enough to be enjoyed by teens, yet its seriousness and poignancy can be appreciated by older audiences as well. I visualize it being screened and discussed at schools, being much more effective than many anti-bullying talks and initiatives currently in use —  without being preachy.
The only similarly themed film with that level of originality I can think of also comes from a Scandinavian country — namely Ruben Östlund`s Play (2011). I urge you to watch and experience both films.
http://www.imdb.com/title/tt1467405/combined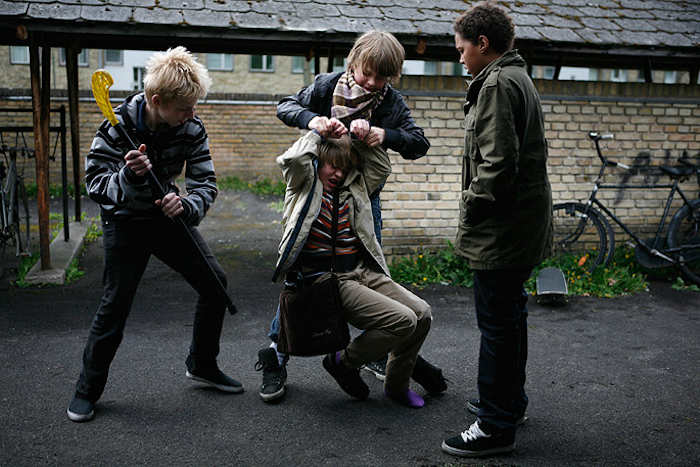 In short
My Best Enemy is a stirring portrayal of bullying, victimization, and revenge as seen through the eyes of the film's young protagonist.
Get the DVD ( English Subtitles)