There's so much I can tell you about Broadway. Many shows have come and gone over the history of the city of New York, and a good many streets make up what "Broadway" really is. Of course it hasn't just been about Broadway the road for a very long time now. But until recently, I never knew there was a street that directly connected Broadway with the state of Iowa. Who knew? It's a very happy street with colorful signs and trees, even a few rest stops along the way and—is that a tutu? And though the street belongs to Alex Ko, he's now opened it up for all of us to explore with him.
You see Alex Ko was one of the boys who played Billy Elliot on Broadway, and because he overcame a mountain of obstacles to make it from his hometown in Iowa to land the lead role in a Broadway musical, his story is well worth following.
A real street that would connect Iowa to Broadway wasn't exactly feasible, but publishing his memoirs at just 17-years-old was. Alex Ko: From Iowa to Broadway, My Billy Elliot Story was on my radar as soon as I heard it existed. One of the Billy kids wrote a book? I pre-ordered it right away.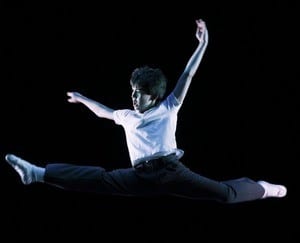 But Alex's story isn't just about a plane ride to New York and some auditions. His journey has been unique, and his experiences are absolutely gripping. And the book itself? It's a total phenomenon, just like Alex himself.
He describes his family's struggles during his father's diagnosis with cancer and the subsequent sadness he went through as his father died, and through it all there's a soul at work behind the words. He crafts the story as if you're going through it all yourself, as if you're the one whose father has just died, and you're the one falling with a serious injury. Alex Ko takes you on the road and roads he's been down, and he expertly weaves both fact and story together with maturity and talent far beyond his years.
As a writer myself, I would put his book down each day shaking my head with extreme jealousy at what this 17-year-old has accomplished, not just by carrying a Broadway show but for even the book itself! It's no surprise he's already penned an autobiography, because his life has already been rich with so much experience, pain, and joy. It wasn't just a good idea for him to write this all down and publish it; it was absolutely necessary for him to tell his story to the world.
I had to laugh at the "Ages 8-12" on the book. Yes, kids should read this book too, and it'll inspire them greatly, but the story and stories within are just incredible accounts of triumph over adversity, determination over impossibility. Alex is an award-winning dancer who has performed on Broadway, at The White House, and on National TV multiple times. And as I've now learned, he is an absolutely fantastic writer as well.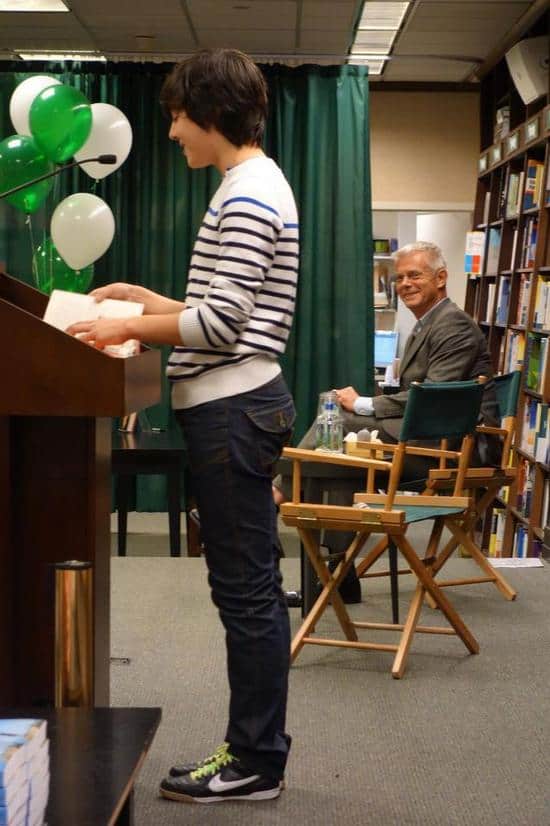 So do yourself a very big favor. Buy this book. Buy it right this second. I promise you, the book isn't just joyful — it's elating.  It's not just sincere and tender — it's heart-wrenching. And it's not just inspiring — it's completely life changing. You'll see.



You can purchase Alex Ko: From Iowa to Broadway, My Billy Elliot Story at Amazon.com, at Barnes & Noble and at many local book sellers.
_______________________________________________________
Sean Patrick Brennan, in addition to being a very big fan of Billy Elliot The Musical, is a freelance writer.  His new book is  Heaven, Hell and the Planet In Between and is available  at Amazon.com.