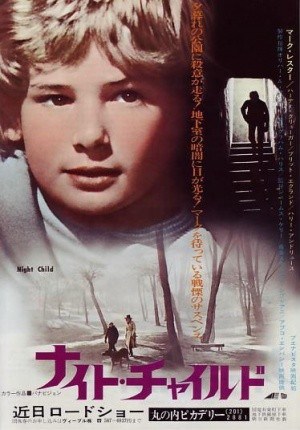 Marcus: Father's 42. Mother was 35 when she died.
Elise: Yes, I know.
Marcus: When I'm 25, you'll be 35.
Night Hair Child (released in North America as What the Peeper Saw) is an iconic piece of 1970s thriller-cum-horror. Commercially unavailable for many years, I saw a bootleg copy when I was at university a decade ago and have never forgotten the cleverly written screenplay and its daring themes, culminating in one of the most shocking final twists of its era.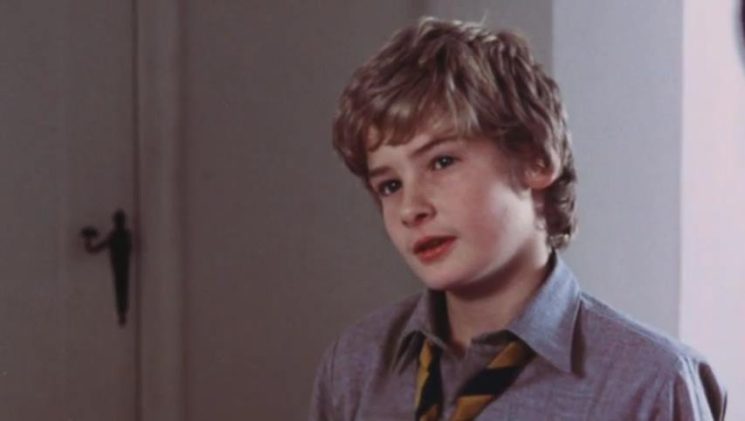 The story could have been written for my tastes: psychological horror about intergenerational relationships with a strong Coming-of-Age theme. It has the added bonus of starring Mark Lester. This was the last in a rapid succession of Lester films made in 1971 in an obvious quest to fully exploit his boyish charms before puberty struck. In most of these, poor Mark looks understandably tired and unenthusiastic; but here was a role he clearly enjoyed playing. And what young teen boy wouldn't have? After all, he got to grope Britt Ekland!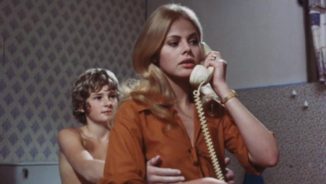 Twelve-year-old Marcus's mother died, it's said, from an undisclosed heart condition two years before. His father recently married Elise (Ekland), a beautiful woman 20 years his junior. She and Marcus meet when he returns home from boarding school for the first time. It's clear from the outset that the boy finds her attractive, and his response is, to say the least, precocious.
When his father returns from a business trip, the tension mounts with jealous feelings all around. As Elise learns more about father and son, she begins to suspect that Marcus's mother's death may not have been all it seemed…
The storyline makes apparent references to Henry James's The Turn of the Screw and develops similar themes: a boy's emerging awareness of life and the reaction (hysteria?) of a young woman responsible for him. However, it does so in an overt manner, which James could not have gotten away with in his day. It also turns on the same tension of leaving us unsure who is manipulating whom and whether what we are seeing is reality or Marcus's (or Elise's) fantasies. But even those who spot the parallels in this and James's classic will be unprepared for the climax, which jumps you from behind in an unforgettable way.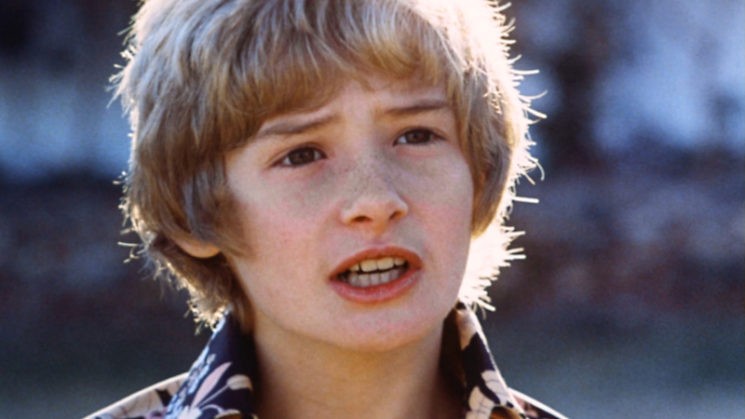 Mark Lester's performance in this one is fittingly sinister yet charming. One can sense that he knew this part was his swansong as the cute kid and his relief is almost tangible. Britt Ekland makes a strong showing too in what turns out to be a complex role.
The production lacks finesse even by the standards of its time. It looks like a TV movie with continuity errors and has a clichéd soundtrack to match. But that very lack of pretension is part of its appeal to me.
Video review
Child sexuality and intergenerational affection have emerged as new taboos since 1971, with some justifiable cause. (The irony here is there are only ten years between Elise and Marcus; the real intergenerational relationship is Elise's with his father.) Notwithstanding mild nudity, there is nothing indecent about Night Hair Child, but the version commonly available as What the Peeper Saw on Region 1 DVD has been significantly edited.
Some may feel that the original went too far for a modern audience and will prefer the censored version. Others may find that it's worth the effort and extra cost of seeking it out uncut.
http://www.imdb.com/title/tt0067489/combined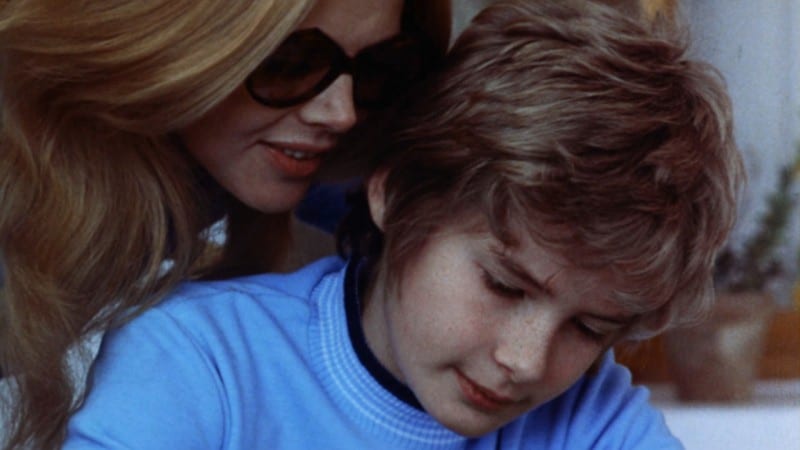 Night Hair Child (AKA What the Peeper Saw) (1972)
Summary
A film with a cleverly written screenplay, daring themes, and an ending that possesses one of the most shocking final twists of its era.
strong coming-of-age theme
starring Mark Lester
continuity errors
a clichéd soundtrack