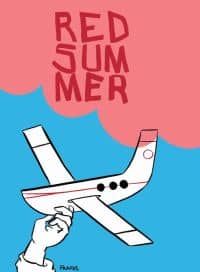 If a film features beautiful cinematography and talented young actors, one may be willing to forego expectations for a challenging plot and/or surprising story twists. And that is, indeed, the case with the 2012 Vanessa McMeekin short film Red Summer.
Naturally my interest in it was inspired by the Coming-of-Age nuances of a story that focuses on the experiences of 12-year-old Daniel (Adam Wilson) as he discovers that the end of the world is imminent. Will the young teenager manage to preserve his humanity and still be able to make the right choices?
I was really impressed by Adam's talent in the film, so much so that I can't wait to see him in a lead role in the full feature film Spiritual Contact the Movie (2013), currently listed as being in production on IMDb. Adam projected sincerity and truthfulness and one could sense the emotions that must have been going through his mind just by observing his facial expressions and gestures. The performance of the actor Ben Briggs, in the role of Daniel's brother John, is somewhat less satisfying, though it must be noted that the script is far less demanding of his character.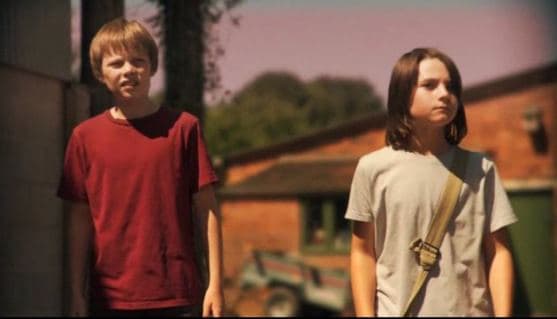 The imaginative use of reflections and color filters results in a really pleasant look – an amazingly angelic atmosphere for a film set in the last days of the world. That's in sharp contrast with most apocalyptic films that you may have seen (quite a trendy subject nowadays). The almost dreamy aesthetic of the film is further boosted by the usage of soft focus, especially during the close up reaction scenes of the film's protagonists.
Kudos to Director McMeekin for the wonderful film and her alternative positive approach in addressing an apocalyptic scenario.
You can watch the trailer below or view the film in its entirety on IMDb