Across the world, gypsies are known for their passion for music and rhythm.  And yet, to some extent, they have always lived on the outskirts of society.
Tony Gatlif`s 2011 French film Swing offers a touching portrayal of the gypsy lifestyle and culture through the eyes of a ten-year-old boy determined to learn to play the guitar.
While enjoying summer vacation at his grandmother's Victorian mansion, Max (Oscar Copp) stumbles upon a bar at which Miraldo (Tchavolo Schmitt), a gypsy guitarist, entertains the guests. Captivated by the musician's virtuosity and the magic of his music, Max decides to acquire a guitar of his own and then asks Miraldo to agree to tutor him.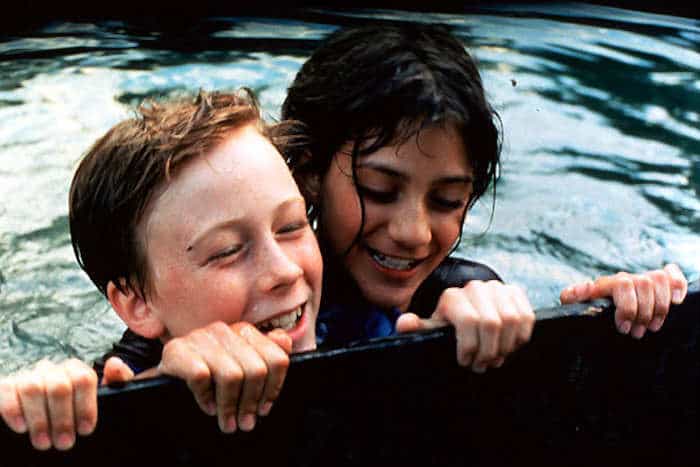 In the neighbourhood where the gypsies live, Max meets a young girl named Swing (Lou Rech), and the two of them soon become best of friends. Swing's tomboyish appearance made me (and likely Max too) wrongfully think of her as a boy at first. As Max learns the art of music, Swing protects and guides him into the life of her people and the delightful world of youthful affection.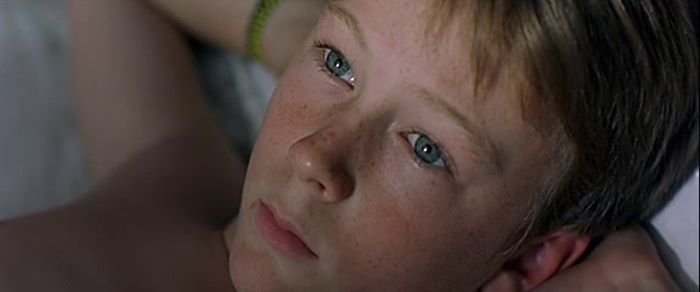 The musical score in Swing plays an essential role. For all intents and purposes, it becomes a plot device and a character all its own.  It dominates the picture — integrated with the visual, dramatic and rhythmic elements of the film.
Tchavolo Schmitt,  as Max's newfound tutor Manolo,  is one of the most renowned guitarists in the world. So by just being himself, he can captivate not only his young pupil but the film's audience as well (I haven't stopped listening to gypsy music the whole day after watching Swing).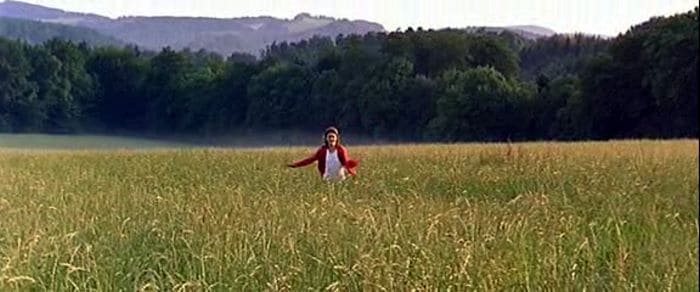 It's rare to stumble upon a film like Swing that genuinely tells a life story without exaggerating (for the camera). That authenticity comes at the price of some slowness in plot development but is more than compensated for with both beautiful music and stunning cinematography.
As a fan of the Coming-of-Age genre and the talent of young actors, I found the greatest gratification in observing the wonderful performances of Oscar Coop as Max and Lou Rech as Swing. The charisma and mischievousness of these two actors, as well as the chemistry between them, made the scenes in which they appeared a joy to witness. Excellent framing and an abundance of close-ups allow for a sense of intimacy with both characters as they discover the joy of music and friendship.
Ah, but all beautiful things come to an end, and the film's finale, although not unexpected, is kept in line with the film's prevailing authenticity.  The DVD of Swing features English subtitles, and you won't make a mistake by watching this film.
The trailer of Swing 
http://www.imdb.com/title/tt0307538/combined