"My enemy was much more friend of mine, than my friends"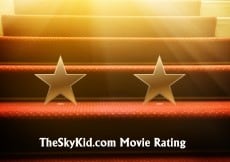 The Little Traitor is a coming of age film from Israel that is based on the novel Panther in the Basement by Amos Oz . Before seeing it I only knew of Ido Port (who plays the boy in the film) because a friend of mine recommended his acting in the film. For some reason the film did not get the publicity it deserves and this could be because of some of the sensitive issues it touches. Even if the action in it takes places back in 1947 (right before Israel become a state),  in my reviews I try to avoid politics even if I have formed an opinion on the Middle Eastern conflicts) .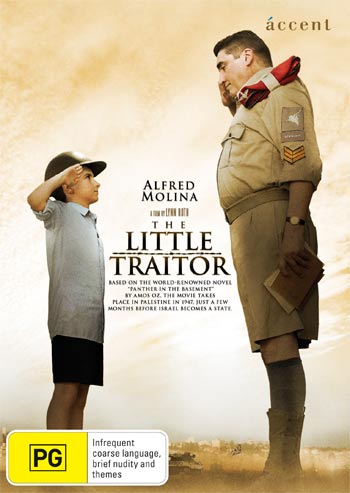 The film focuses on the relationship between a British soldier (Alfred Molina) and a young Jewish boy (Ido Port).  Their friendship is not looked upon as good. At the time, many Jewish people thought of the British armed forces as occupiers and the British suspected the Jews of being terrorists.  The Jewish boy,  Proffy Liebowitz,  is a sensible young boy who recently discovered an interest in girls and the friendship of someone who is interested in what he has to say, Sgt. Dunlop. The British soldier treats the boy as an equal. They discuss various topics – from the Jewish culture and their holy books to Western political ideology.  Proffy's friends (the ones with whom he plotted plans against the British)  follow him and, seeing him talking with the "enemy", decide to report him as a traitor. He is even sent to trail despite his young age. The film portrays the  adolescent view of the possibilities and pitfalls of befriending the enemy (if there is an enemy) . You can get more insights of the movie's plot by watching its trailer below:
"It is both a coming of age story of young Proffy, exploring his interest in girls; bonding with male role models; as well as a semi-documentary with genuine footage of historic events at the time, when Israel was declared an independent state in 1948"( Associated content )
The Little Traitor fits the drama genre and even though I was not impressed by its cinematography, soundtrack or acting – its story made it fun to watch.  It's a charming film – and if you have a chance to see it, you won't be disappointed.