…I disappeared a few years ago, and I don't even know the place I went…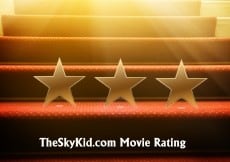 Short films are essential for the coming of age genre — which is why they have their own category in the coming of age movie awards. Commonly, most good short productions are filmed either in the Scandinavian region or the UK and the film featured in this review  is no exception. The title of the film is Wanted.  It's 30 minutes in length and was produced in 1994 for BBC TV. On a side note, a surprisingly large amount of good films are produced for BCC.  While some of them are often considered a bit dry by the general audience, they are almost always historically accurate and feature a lot of psychological treats —  especially when it comes to character development.
The story is told in the first person by the nine-year-old Erol (John Bracegirdle). In a rather intriguing way, he analyses the events and happenings in his life. One notes that he lacks self-esteem and that often causes him to feel miserable and depressed.  The cause of that is revealed later in the film. He thinks that he might be different from the rest, which may have caused his father to leave his mom and his mentally ill sister alone.  What truly amazed me was the amount of psychology and philosophy which the director managed to fit in a 30 minutes feature.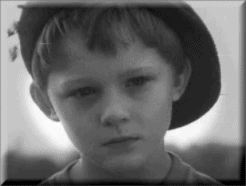 The lead actor debuted in his role as Erol. Despite the fact that the portrayal of his character would have been a challenge to a much more experienced actor, he manages to involve the viewers —  letting them have a peak into the world through the eyes of an adolescent who is yet to make sense of the meaning of life and his own place in it. He might be awkward, vulnerable, not always sure of the answers – but can we say for sure that we are any different …?
….Sometimes you can't tell the difference between someone who is ordinary and someone who is not…