"Give me one day of childhood!"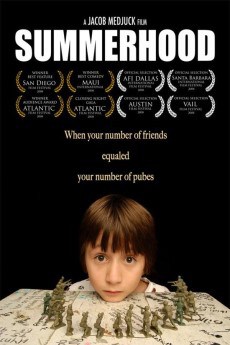 That's somewhat of a weird request coming as it is from 10-year-old Fetus (Lucian Maisel), the young protagonist of Jacob Medjuck's 2013 film Age of Summerhood (originaly released in 2008 as Summerhood). You will have to see the film to discover what provoked such an expression and then, just like I did, you will discover that you have not given a whole day, but merely 140 minutes of pure childhood – that of the directors, the actors, and your own….
Summerhood is one of those rare gems of Coming-of-Age independent cinema that, while tough to discover, once seen one can't get enough of their story–  totally immersive, filled with emotions, childhood innocence and rites-of-passage.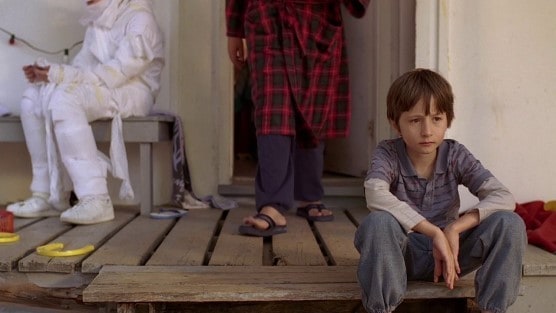 Essentially Summerhood tells the story of a boy's experiences at a Canadian summer camp. The story is narrated by the grown up Fetus as he recalls "the best summer he ever had". As its a grown up narrator (John Cusack did the actual narrating), it doesn't come as a surprise that usually his observations and commentaries are filled with wisdom which could only be obtained from life experiences — experiences like those gained by a small boy away at summer camp. The end result of such a mixture of past and present is a film filled with humor and anecdotes, but also a lot of insights about girls, love, friendship and life per se.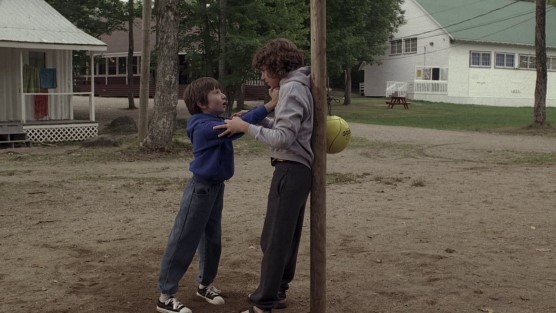 Summerhood is a comedy, but it also allows its viewers to discover the answers to many important questions such as: Why does nature make children stupid? What is the curse of premature thoughtfulness? Who is the Santa Claus of Punishments? How does one deal with heartbreak? And what happens when you find the right girl? …to name but a few.
Listing the best feature of Age ofSummerhood is a tough task as my honest impression is that the film doesn't have weaknesses. The soundtrack is comprised of '80s themed tunes and is truly ingenious. Cheerful disco beats, heart wrenching ballads and – a "parental advisory" – rap vibes are the ingredients of a musical score that makes it easy to fall in love with the entire production. One of the romantic scenes involving Fetus and his beloved girl bring to mind memories of Brian Adams's music videos – taking into consideration the age difference of course — and the addition of the great song by the group Cutting Crew: (I Just) Died In Your Arms.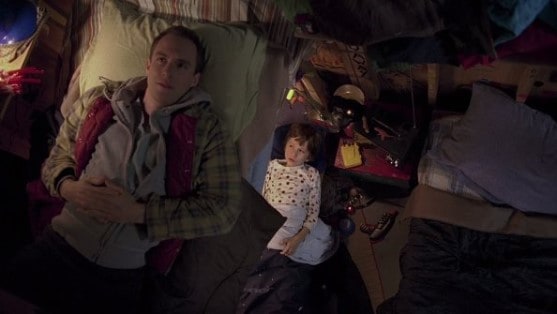 Then there are the actors. The members of the kid's cast: Lucian Maisel as Fetus, Jesse Camacho as Grandpa, Bailey Maughan as The Raincoat Kid, David Gibson McLean as Toast, Scott Beaudin as Reckless and Reva Timbers in the role of Sundae — the beautiful beloved of Fetus – were all incredible in their roles. Director Jacob Medjuck mentions that more than five thousand children were auditioned for the film and, having seen the film, the final result of the casting selection is more than satisfactory. Of the adult cast, I was impressed with Christopher McDonald who played the role of the Assistant Camp Director. Character development and the directing of the entire cast are both outstanding (a real achievement for what was Jacob Medjuck's direction debut). Medjuck claimed he read a book on how to shoot a film the night before shooting.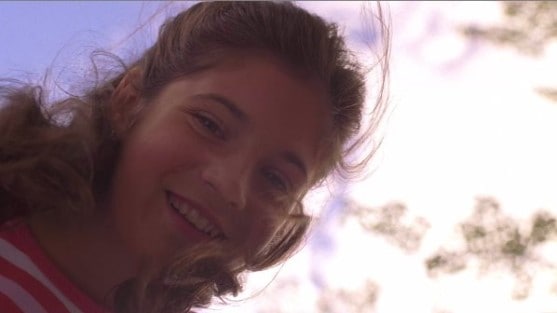 As an Independent film, Age of Summerhood is so quirky and fun that it easily beats most Hollywood productions about childhood. It's not just the mischievous boys. There are their counselors – young adults with fun-loving attitudes that will remind some viewers of the character in the American Pie movies. The film's storyline stresses the fact that Coming-of-Age is a process — not necessarily tied to the youthful years, but often taking a lifetime.
Summerhood is one of those films that best exemplify what Coming-of-Age cinema is really about. To mention other films with similar qualities from recent years: Son of Rambow (2007) or Mickybo and Me (2004) for their humor, and The Diary of the Wimpy kid movies when quirkiness is considered.
Went to camp. Kissed a girl. Wrote a movie about it.  Those are the words of director Medjuck. I wish I had a bit of his talent to tell the story of my own childhood. It's always a possibility in the future. But, in the meantime, I am thankful that I discovered Summerhood – and am grateful to the entire team for giving me the opportunity to get back to some of my own treasured Summerhood memories.
Suitable for enjoyment for people of all ages – girls and boys, men and women – Summerhood gets a high recommendation from me. Do yourself a favor and watch it now.
An interview with the director
http://www.imdb.com/title/tt0819735/
A must see
Summerhood is a Coming-of-Age story filled with humor and anecdotes, but also a lot of insights about girls, love, friendship and life per se.