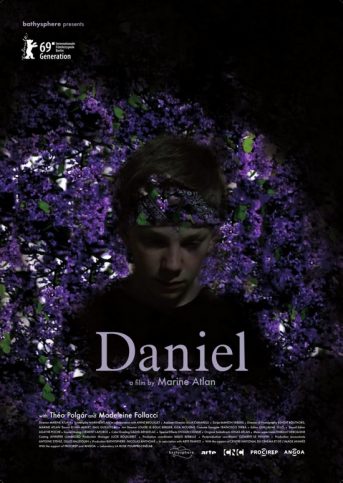 Based on the film's poster and the share number of recognitions from International festivals, I had high expectations for the French 2018 psychological thriller Daniel. Yet while the plot features loss of innocence and first love motifs which would otherwise enhance the film's narrative, it is delivered in such a poetic, surreal manner that one starts to lose interest in the action.
The main ideas are easily identifiable and the acting is on par – so much so that one can sense the emotional struggle and confusion of the ten-year-old protagonist of the film (played by Theo Polgar). An accidental encounter in the changing room with Marthe (Madeleine Follacci), Daniel's female classmate, stolen glances of her long hair trailing down her bare back and the tenderness of her body, awakens unfamiliar emotions that confuse the hell of the young boy. Is it, love? Or is it appreciation? He is unsure himself, and it's a question which viewers are expected to answer for themselves.
Per se, the story in Daniel, would have been better told in a shorter, more concise format, as the 59 minutes of run-time requires an effort from all but the most devoted of viewers. The film is aimed at children, but I doubt that a child would be grabbed by the story.  As simple as it is, it's likely to confuse even adults with no previous theatrical experience. There are metaphors of desire, doom and love all tied within the story, which can only be discovered with careful analysis.  Overly ambitious, perhaps, Daniel is undoubtedly a Coming-of-Age film, which you can skip in favor of another one.
[imdb]https://www.imdb.com/title/tt8667266/reference[/imdb]