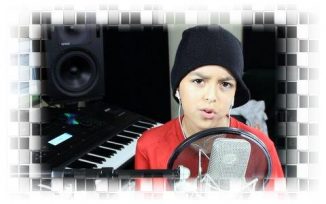 The musical talents of some bands have earned them a well deserved place in history. One of them is Kansas – the American rock band that has been on stage for over forty years, releasing hit record after hit record and drawing thousands of fans to their gigs.  Those fans cross national boundaries and generations! Great bands make greats hits – chances are you have heard their music.
In early 1978, Kansas released a single titled Dust in the Wind, which became an instant hit. Today, the song is an anthem – its distinct and powerful message is engraved in the hearts of people from all over the world.
When I share the music of the bands I listen to with my dad, he listens and then either goes on criticizing or admits that he likes the song or the band. By the same token, he also insists that I listen to some of the great musicians – referring to bands like Queen, Deep Purple, Foreigner and yes, Kansas. That is a classic – he'll say – and I go and listen to the songs.  Often I love them and think that some of the singers and bands I follow nowadays will also one day earn their place amongst the greatest.
It's always a joy when I see that some of the promising young musicians I follow look up those great bands and seek inspiration from their music. A few weeks ago AJSIL, who we interviewed at TheSkyKid.com, uploaded a video at his YouTube channel covering the classic rock hit of Kansas – Dust in the Wind. Little did he know that once his cover become a favorite of his fans, it would be also noticed by the band itself. They loved his cover and wanted to meet him. So AJSIL received a call – a call that left him speechless.  He was invited to be the band's guest at a Kansas concert in Florida, USA.
Here's a video of how it all happened:
Keep it up kid. You are going to be a star one day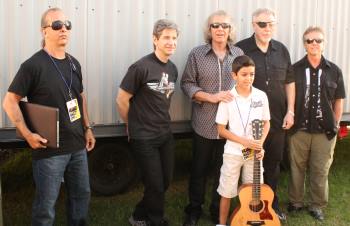 If you want to know more about AJSIL, be sure to check his official site at http://www.ajsilmusic.com/