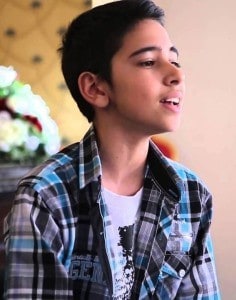 At theSkyKid.com we are always thankful when one of our readers directs our attention to a talented young performer. That's how we discovered the Macedonian 14-year-old singer Trajce Georgiev.
Trajce's talent shone for the very first time on the stage of a television talent contest where his covers of Beyoncé and Bruno Mars`s songs awed jury and audience alike.
Since then he has received invitations to perform alongside the biggest musicians in the Balkans, while Trace's performances on YouTube are among the five most watched videos of 2014 in his native Macedonia.
Trajce Georgiev – Esta ausencia
http://youtu.be/asQCR3dLPdA
Trajce's talent is quite versatile as his interpretations impress regardless of the musical style or the language he performs in (I have seen him perform equally flawlessly in his native Macedonian, Serbian, English and Spanish). His favorite singers are Bruno Mars, Tony Cetinski and Zeljko Joksimovic.
In 2014, the talanted young performer won the Discovery of the Year Golden Ladybug in Macedonia.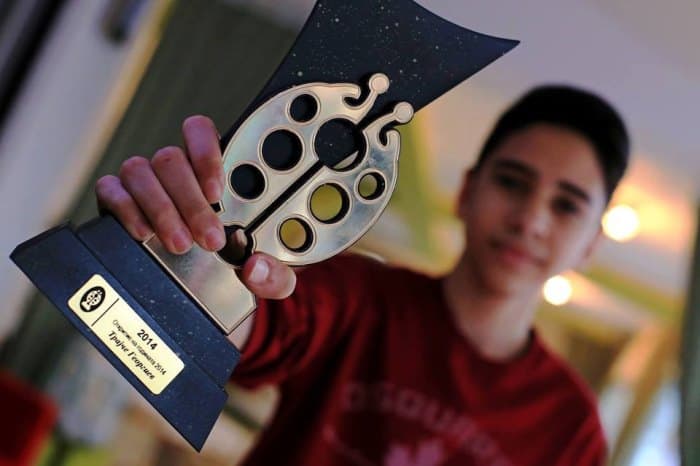 Trajce is a modest boy whose favorite hobbies are singing and playing football (soccer for the US readers). He lives in the largest city in the eastern Republic of Macedonia – Strumica.
Due to the western focus on most media, it's not often we hear of young talent from East Europe and the Balkans. It's certainly a pleasure, then, to discover and promote such gems as Trajce Georgieve.
You can find out more about Trajce at his  YouTube Channel