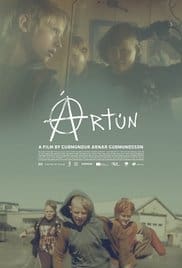 Ártún (2014) is the fourth Coming-of-Age film from Iceland I've reviewed on the site, and, like most Scandinavian films, it portrays the rites-of-passage of its young protagonist in a daring, true-to-life manner.
The journey to self-discovery often includes exploration of one's own body (seen in films such as Barnens ö and World Wide Woven Bodies), combined with a growing interest in body image and looks. Guðmundur Arnar Guðmundsson, who wrote and directed the film, made sure to include a scene in which the young Arnar (Flóki Haraldsson) inspects his naked body for any changes hinting at the entrance into manhood.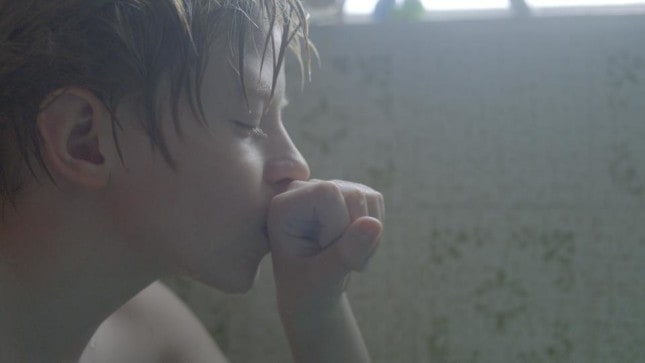 He has never kissed a girl (although no self-respecting boy will ever admit that, especially in front of same-age peers), and his budding sexuality and natural curiosity make him join his boastful (though equally inexperienced friends) on a trip to Reykjavík, where the girls are said to be open-minded and wild.
The naturalness of the story makes it easy for the viewer to associate with Armar's experiences and their own. As a small-town boy myself, I felt genuinely moved by the story, recalling two girls from the capital that spent their summer vacation in the house across the street – and how completely naïve and innocent I must have appeared to them back then.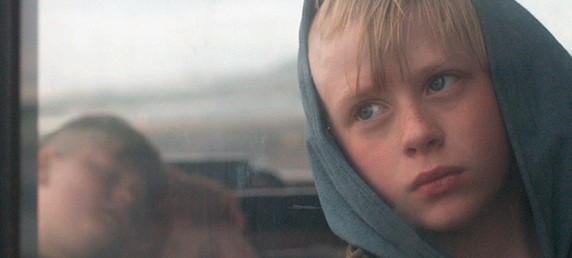 Aside from its storyline, Guðmundsson's film impresses with a musical score comprised of energetic Icelandic rock songs, which charge its scenes. The music also serves as a time indicator, placing the film in recent days, unlike many other filmmakers who prefer to set their Coming-of-Age stories in the 60s or 80s.
Flóki Haraldsson (who I have previously seen in the beautifully shot and haunting short-film from 2012, Strýta) manages to portray the confusion and nervousness of his character in a stunning manner, and it doesn't come as a surprise that filmmakers often rely on his facial expressions to move the story forward.
Devoid of pretence, the nostalgia infusing and fun Ártún is a pleasant short film that fans of the Coming-of-Age genre are guaranteed to appreciate.
http://www.imdb.com/title/tt2780806/combined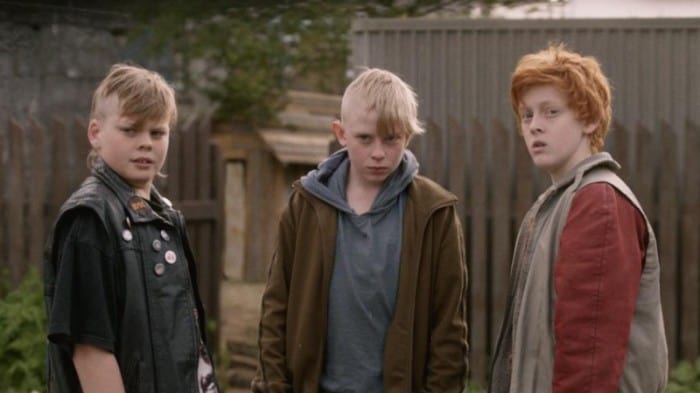 Summary
The Icelandic short film Ártún (2014) portrays the rites-of-passage of its young protagonist in a daring, true-to-life manner.
Watch it for
upbeat musical score
Flóki Haraldsson`s acting
true-to-life storytelling
Skip if you don`t like
Open-endings