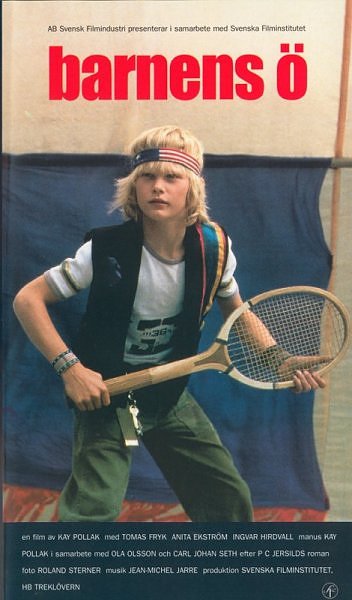 I did not quite get Barnens O – it is one of the weirdest ones I have watched. The soundtrack was quite unusual as well – written and performed by Jean Michel Jarre – it makes the movie weirder than it was.
I have to admit that I was almost going to change it and watch another one instead –at times, the movie seemed plain dumb to me, or boring – or confusing. There are quite a few sexual references in that movie – though they, too, are kind of messed up.
The only phrase that I will remember out of it will probably be "When you are alone, you can control things "– and "I will show them "- or something like that.The boy (Tomas Fryk) in that movie was obsessed with the idea of not growing up – "the last summer as a child, "he thought once – and he sure lived it to the max.
Swedish movies tend to be a bit weird – and I have seen more quite a few of them – but at the same time, watching them is just a different experience, I guess. Barens 0 is one of the most popular Swedish movies ( judging from the google trends). Simultaneously, the movie can be classified as a coming of age movie and as it truly shows the development – both physical and mental of the young actor. So if you have few hours to spare you can watch this movie
– but you won`t miss much if you don`t.
IMDB (link) Other COA movies ( link)