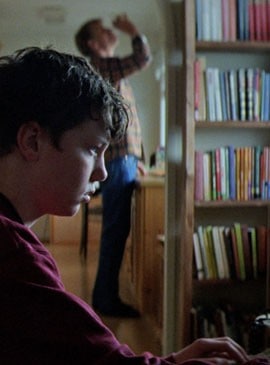 Although sexual awakening is a big part of the Coming-of-Age transformation youth goes through, it is a subject rarely addressed in cinema. And when it is, it's often in the form of loutish comedy (as in American Pie). Films that accurately portray the reaching of a critical turning point (revolving around adolescent sexuality as it may be) that results in a loss of childhood innocence, such as Kay Pollak's 1980 Swedish drama Children's Island (original title: Barnens ö), are hard to come by.
I came upon the following synopsis of the Norwegian short film World Wide Woven Bodies (original title: Verdensvevde Kropper):
"At the end of the 90s, the internet comes to the north of Norway and coincides with the blossoming sexuality of young Mads (12). The introduction of porn into his life complicates his relationship to his parents, and their house becomes a minefield of uncomfortable interactions."
As a 90's kid myself, I expected to easily associate with the film's protagonist and his experiences (times have significantly changed since then, with almost unrestricted access to just about anything online and an abundance of sites such as Omegle and ChatRulette). All my expectations were not just met – but exceeded!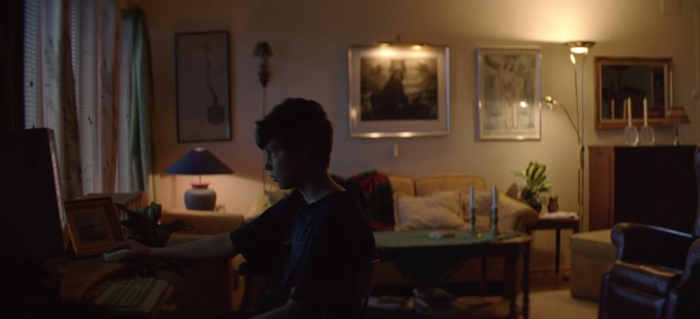 For starters, the movie is filed with unforgettable 90s memorabilia: from the infamous dial-up sound, the screen resolutions, the 3D Pipes Screensaver and of course the thrilling sensation of waiting for a single picture to load for more than ten seconds, all of which makes the film feel like a true period piece.
Mads's rite-of-passage is shown as a real process thanks to the juxtaposition of scenes emphasizing his childhood goofiness with later ones in which he demands respect for his  "private sphere" and his reaction to some unfortunate discoveries about the private life of his parents.
Another highlight of the film is the impressive acting performance of the young Heine Dybvik, in the role of Mads, in which he impeccably portrays the nervousness, impulsiveness and curiosity of his teen-aged character. Aided by the intimate way in which some of the scenes are shot, Heine's acting boosted the story's authenticity, This aids the viewer's identification with his character and his mounting frustration as the narrative moves forward.
In an intriguing way, World Wide Woven Bodies (the title itself suggests the way that the web connects bodies and not simply persons) is as much about the Coming-of-Age of a Norwegian teenager as about the advent of the internet as a historical event, which really sets it apart.
Recommended!
An interview with the film's director, Truls Krane Meby.