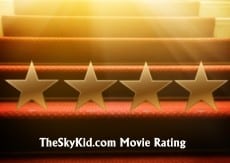 After reading about Benny's Gym's short film, I knew that I had to see it myself.
Benny's Gym's first scene shows the eleven-year-old Alfred running from a gang of boys chasing him through the woods. It reminded me a bit of myself  – as for some reason, I always got in trouble with the local " school gang," and it was my classmates and me running fast enough, which saved me from troubles. Alfred, in the film, unfortunately, is not that lucky…
H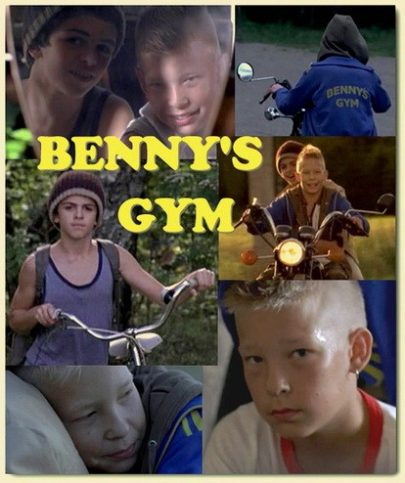 e gets caught – one of the bullies – Benny notices the fantastic drawing skills of Alfred. He befriends Alfred – but wants to keep their friendship secret from his other friends. Their friendship is alike, one featured in another movie: Son of Rambow.
But mostly reminded me of a friend of mine and myself. You see, in a way, I am associating myself with Alfred – but that friend of mine was exactly like Benny – not only did he act that way – but he also looked alike.
Both Atdhe Belegu Kim Erik Tena Eriksen are incredible in the leading roles. It was very moving to see these two boys carry out the large task of convincing their audience that they were indeed genuine in their actions. They did superbly. To watch Benny the Bully and see almost from the beginning that he was hurting inside and trying to cover his own need for love and acceptance with the rejection of others was portrayed without flaw. Of course, on the other side to see Alfred, who was not a pushover, only a very compassionate and caring boy who only fought when pushed too far, was projected perfectly. These two young actors are the highlight of the entire movie. The story was also quite convincing because it showed the hurts that can run so deep when you are that age and seek love and acceptance from everyone.
Benny's Gym is an amazingly accomplished film, everything from its superb editing to the fantastic cinematography — especially all the hand-held camera work that is quite effective in the chase scenes. Both boys have a natural ability so that the expressions on their faces always convey their emotions quite well. Of course, they pretty much wear their emotions on their sleeves anyway, as the connection between them is sharp and somewhat raw. Excellent effort.
This Norwegian short film about abuse and marginality demonstrates that youth's problems are the same everywhere in the globe and that as a society we're failing to keep things balanced. There is a fantastic treble performance in the film – yet another extra, making it worth seeing.