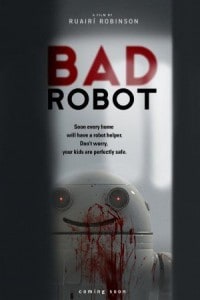 When a person is feeling lonely or troubled,  he wishes for a friend – even if it is an artificial one …
The short film BlinkyTM tells the story of Alex (Max Records) – a boy who spends a lot of time by himself watching television while overhearing the screams of his parents in one of their everlasting disputes.  A TV advertisement shows a new tech toy – a robot called Binky.  The screen is plastered with scenes of the perfect family, the kids have new friends, the adults a helper.  Everyone is calm and happy, unlike Alex's family. So now Alex knows what he wants for his Christmas present.
The next scenes are shot in a manner that reminds us of the camcordered family reunions and celebrations we've all experienced.  We see Alex and his new friend –  Blinky. The scenes are so idealistic that you feel like you would love to have a friend of your own like that   (most kids already have them in the form of high-tech mobile phones and social networks that often replace real human contact). Yet, despite the wonderful moments Alex and Blinky spend together, the people Alex cares for – his parents  – never stop arguing and are on the verge of a divorce.
Seeing how his hopes for a happy family are wasted,  Alex gradually gets tired of his artificial friend. He is too obedient and cannot fulfill Alex's biggest wish – to grant him a happy family. "You have to do anything I say. I won you," screams Alex.  But we do not own our friends, nor control their emotions.  Sometimes it even feels like we don't even own our own emotions. Alex loses his temper and, in his anger, issues a command he really doesn't want to be followed.  But maybe now it's all too late…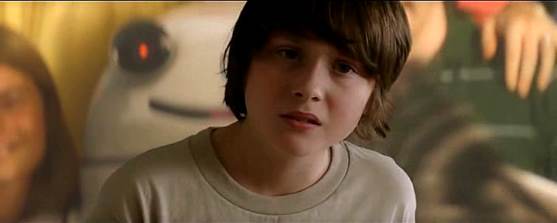 Max Records in BlinkyTM
BlinkyTM is heavily influenced by the collection of short stories by Isaac Asimov: I, Robot. Its director, however, manages to give the familiar story a new twist – combining the power of emotions and hopes with new technologies. Max Records's performance as Alex is excellent.  I really felt for the kid who wanted nothing more than to have a normal, happy family just like the ones shown on the TV ads. The movie grabs your attention and keeps it for the whole of its duration – just 12 minutes – but it's twelve minutes you won't forget.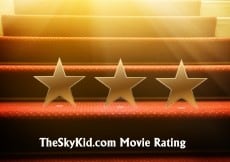 Film title: BlinkyTM
Also known as Bad Robot
Release year: 2011, Image Now Films
Director: Ruairi Robinson
Cast: Max Records, Jenni Fontana, James Nardini, and others