An intense adventure of two 10-year-old boys who run away from home, steal a police car and find themselves in more trouble than they have bargained for…
That sentence pretty much summarizes the entire plot of the American 2015 movie Cop Car, directed by Jon Watts.
While watching Cop Car, one gets the feeling that the entire story could have fit in a subplot of a film with a more complex narrative. Yet the fact that the 86 minutes of screen time seem to pass as quickly as one moment indicates the success of the editor and director in telling an engaging, tense tale.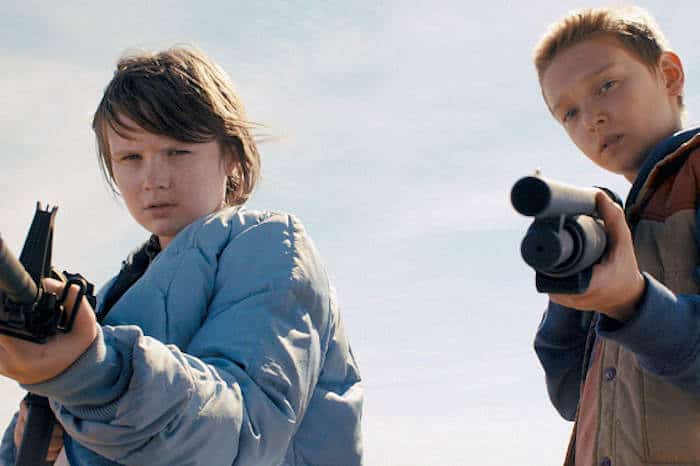 There are some Coming-of-Age nuances to the story yet, considering the somewhat narrow character development of the film, it's clear that the focus lies on the plot – with characters, ideas and emotional effects being important only within the context of the story being told (don't expect to feel for or identify with any of the film's protagonists).
When it comes to acting, Harrison (Hays Wellford) and Travis (James Freedson-Jackson) deliver authentic performances as mischievous, yet naïve, boys (which the young actors are anyway). However, Kevin Bacon is not as convincing in the role of a sheriff whose car the boys decided to "borrow".
Jon Watts Cop Car is definitely an original movie which delivers an entertaining cinematic experience but, alas, not much more. A time waster for when you don't have anything better to watch…
Cop Car Trailer