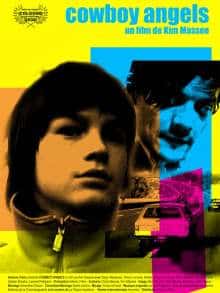 Sometimes the interaction between two good actors can carry a whole film. Such is the case with Thierry Levaret as the 38-year-old Louis and Diego Mestanza as the 11-year-old Pablo in the 2006 French film Cowboy Angels, directed by Kim Massee. The movie can be described as a mixture of several genres – drama, road film, and coming of age – combining their best traits in a unique manner typically associated with the European independent cinema.
The storyline is complex in its simplicity: Pablo has had a tough life with his mother, moving from home to home as frequently as his mother changes her boyfriends – which is very often.  And then one day – determined to find her one true love – she takes off,  leaving her eleven-year-old son alone in a hotel room.
Pablo is a street-wise kid, yet he is just a child at eleven and can be naive at times.  Left on his own, he decides to ask a stranger (Louis), whom he saw in the hotel bar, to take him to Spain in pursuit of his biological father. It is not that easy to convince an adult to listen to you when you are eleven, especially if that adult has enough troubles of his own and if you are just a weird kid in his eyes. Yet Pablo convinces Louis, a wandering poker player, to give him a ride with a promise of a big reward that his father would give to the man for bringing his son back. While Pablo can be manipulative when he wants to be (can't all children?), Louis may have other motives than helping the boy in his quest…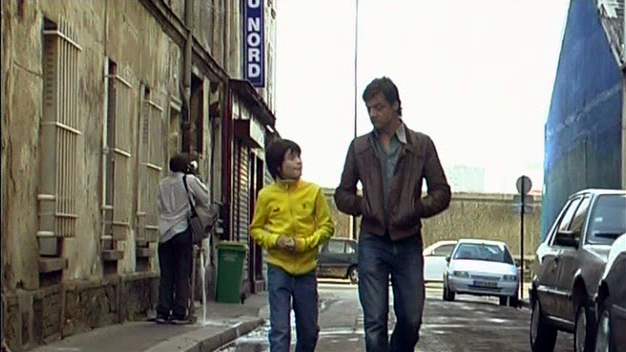 As is often the case with road movies, the trip to some remote space often symbolizes the characters' journey to themselves and each other. Cowboy Angels lacks any special effects, but none are needed as the hand-held camera approach contributes to the story's realism. At the same time, frequent close-up shots of the two protagonists allow the viewers to sense their emotions.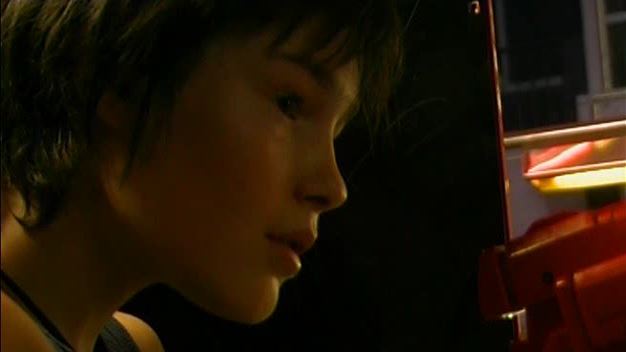 In addition to the intriguing interpersonal relationships,  [similar to the one between Nathan (Branden Nadon) and Boon ( Dylan Walsh) in David Shultz's Jet Boy)], the film's soundtrack, composed by Petitgand Lawrence, provides a natural mood to the scenes. The music itself is enough reason for me to recommend Cowboy Angels highly.
And last but not least, the film makes an important statement about the mindset of our society nowadays – a mindset formed by zillions of made-up news reports designed to sell more newspapers and get more viewers.  And that type of news often predetermines the way people look upon the interpersonal relationships we label "friendship" and especially how inter-generational friendships are often viewed against a background of persisting stereotypes about such bonds.