"A life without dreams is like a garden without flowers."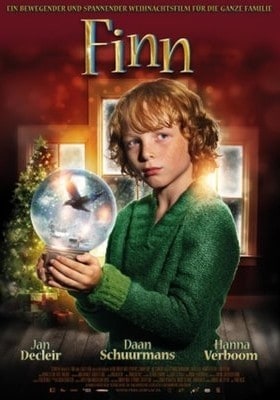 Self-expression has always been one of the main themes addressed in Dutch movies. It is also one of the main motifs addressed in Finn (2013). Like the winner of the Young Audience Award, Kauwboy, presented by the European Film Academy in 2012, in Finn Frans Weisz features an unpretentious, yet moving story.
The main protagonist is a sensitive nine-year-old boy (Mels van der Hoeven) who lives with his father Frank (Daan Schuurmans). Visual cues (and also those given in dialogue) fill in the details of Finn`s life– like the absence of a mother (passed away at childbirth) and the desire of the father to set a straight course for the life of his son:
"You're a normal Dutch boy who likes to play soccer and that's that….I don't want you to become a loner."
It soon becomes clear that the physical absence of the mother does not translate into a spiritual one as Frank`s memories and/or grief play an important role in his interactions with his son.
One day, on his way to school, Finn follows a crow to an abandoned farmhouse – where Finn sees an image of his mother, smiling – magically summoned by an old man playing a violin.

Enchanted by the image of his late mother and the music of the old man (a wizard in the boy`s mind), Finn decides to ask him if he would be willing to give him violin lessons. The old man reluctantly agrees, but not before warning the impressive boy that excellence requires:
"Practice, practice, and more practice. You'll have no time left. Not for your friends, for nobody."
A price Finn is willing to pay.
Against the will of his father (who sends the boy to a soccer practice), the boy decides to spend his time with the old man learning violin. He does this in secret, but eventually his father finds out and his reaction forever changes both his life and Finn's…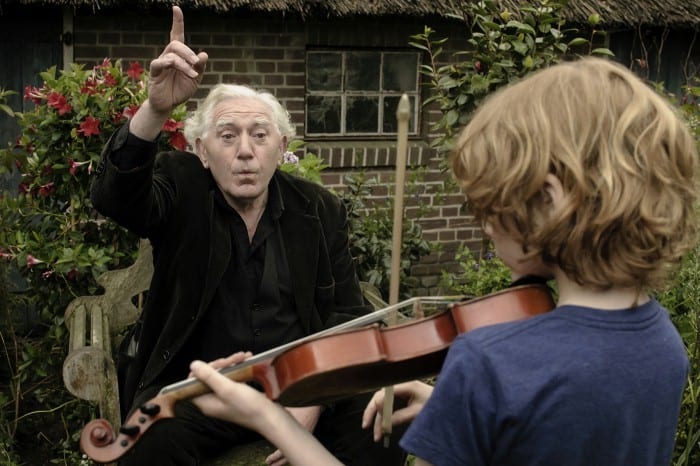 The fairy tale like opening sequence made me think that the film might end up being a fantasy – similar to the 2002 German flick Help, I am a Boy/Hilfe, ich bin ein Junge. Yet, soon I started to question my initial impression as the story began to develop in a logical, realistic manner. The supernatural atmosphere and nuances were still present, but in an intriguing way they enhanced the feeling of authenticity in the story.  The film takes an intriguing approach in portraying Coming-of-Age, building of character, bullying, father-son and inter-generational relationships and — last, but not least — the issues of dealing with death and grief.
Finn is filled with messages which are effectively exposed to the viewer thanks to the creative plot interplay and the appreciation that viewers of all ages are guaranteed to feel as the story develops.
Recommended!
Trailer