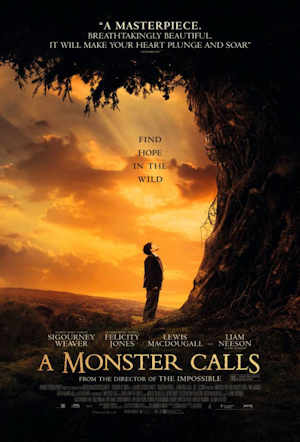 Some films receive such overwhelming praise when released that reviewing them always puts the reviewer in danger of conforming to popular beliefs, losing a bit of the critical take in the process. Such is the case with the latest film from director J.A. Bayona, A Monster Calls.
It tells the story of a Conor ("…a boy, too old to be a kid, too young to be a man…"), who tries hard to deal with worries, confusion, and grief brought about as a result of his terminally ill mother (Felicity Jones). To cope with it all, Conor summons a monster (beautifully voiced by Liam Neeson) with the hope that it can use its supernatural power to heal Conor's mother. Alas, the monster serves a different purpose.
Unfortunately, despite the touching subject matter, the excellent performance of Lewis MacDougall as Conor and the beautiful cinematography and animations, the film fails to engage emotionally. One doesn't have to decipher the symbolism of the narrative, as in the similarly themed 1998 film Paperhouse, and yet the constant awareness that one is watching a film does not allow for a complete immersion and identification with the young protagonist.
The best films are those that one watches, so immersed in the story, that the characters feel real, the settings familiar – cinema that makes life real, yet more poignant and acute so that one experiences the story rather than simply observing it. The story in A Monster Calls never loses its peculiar artificial feel.
For me, the reason I get that feeling is that the usage of CGI animation and monsters takes away from the portrayal of the young boy's real grief and confusion. Yes, it's beautiful to look at, but one looks at it as a movie audience. "Oh, this is so creative and beautiful!"
Does this mean that the film is bad? Not at all. While it takes a little time for the story to fully grab one's attention, once it does the storytelling is impressive with its originality. The Coming-of-Age motifs are strong and, by the end of the film, it's not just its protagonist who comes out older and wiser as result of his experiences, but the viewers themselves. Movie reviews are almost always subjective and my personal dislike of using abstract fantasies, when portraying real life issues such as grief, I'm sure has played a role in my verdict.
I have always preferred the straight-forward approach of films such as the 1995 The Cure, The Spanish Planta 4a and the masterpiece starring Robbie Kay, Ways to Live Forever. Yet those viewers who enjoy fantasy-based examinations of real-life issues are going to truly enjoy the film – and there are many such viewers as is evidenced by the abundance of positive reviews and classifications in various media.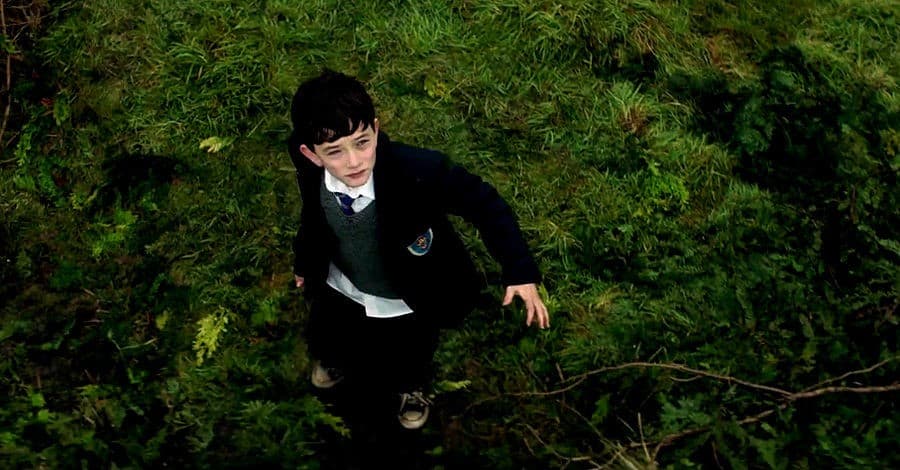 CONCLUSION
A boy tries hard to deal with worries, confusion, and grief brought about as a result of his terminally ill mother.