Do you know how to say Goodbye?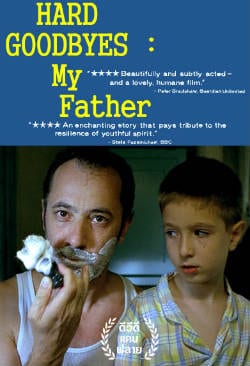 I haven't seen that many Coming-of-Age films from Greece. Aside from The Cistern and Uranya, Penny Panayiotopoulos's psychological drama Hard Goodbyes: My Father is only the third film I can recall. Its title hints of the nature of the story and it's not surprising that the father-son relationship, as well as the hard goodbyes, are the pivotal motifs of the narrative.
The film's protagonist is a 10-year-old boy,  Elias (Yorgos Karayannis), who treasures every precious moment he gets to spend with his dad Hristos (Stelios Mainas) who is often away trying to make a living as a traveling salesmen. Elias feels the absence of his father more acutely than his older brother and impatiently awaits the next chocolate block on his bed – a token that means his dad has come home. Too young to understand the tribulations of life, Elias witnesses some disagreements between his parents and wonders if his mother is to blame for the frequent absence of his father.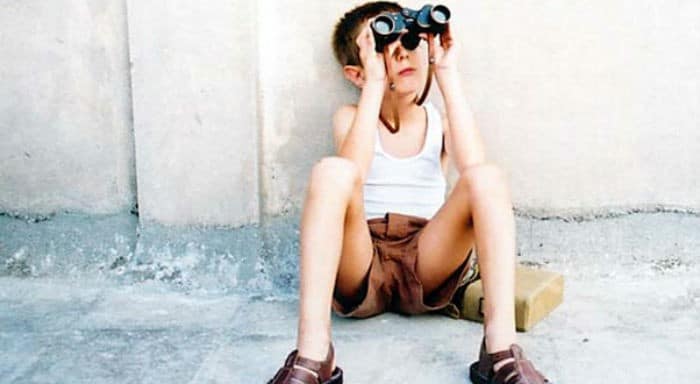 One day Elias's father departs on a trip from which he won't return. A tragic traffic accident takes away his life. When the news reaches Elias, he refuses to accept the truth, opting to cling to a parting promise his father made to him: that he will be away for a while but will return in time for the Moon Landing. (Interestingly enough the moon landing is an event that is frequently featured in Greek Coming-of-Age narratives – and it also appears in Uranya).
Hard Goodbyes: My Father (2002) Trailer
The film explores the grief process and its effects on a young boy's psyche. Elias keeps his father alive in his mind and even starts writing letters, signing them as his father, to his absent-minded grandmother who the family chooses to protect by not revealing the fate of her son. Thanks to his creative imagination, Elias manages to create an alternative reality for himself and his grandmother, one in which his father takes his family away to an island where the arguments with his wife have ceased and the family is happy once again.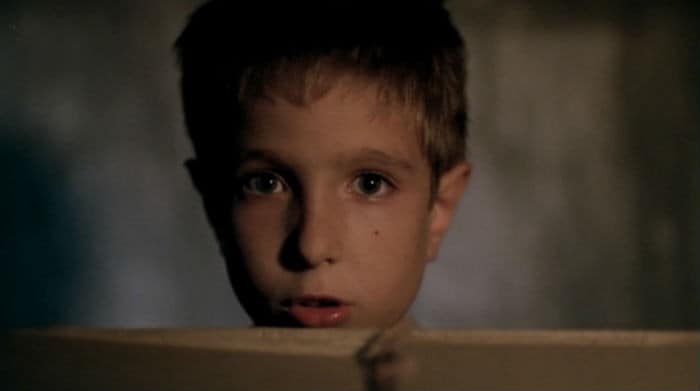 While the action is somewhat slow-paced, the director manages to portray the daily life of a Greek family in distress quite accurately (an observation based on personal experience). Yorgos Karayannis's facial expressions are indicative of his overall excellent acting and his communicative eyes and face are frequently in focus during close ups — so that one can't help but smile along with him or feel his profound sadness in other scenes. I will admit that I was moved to tears more than once, partly because of the subject matter and partly because of the way it was portrayed on screen.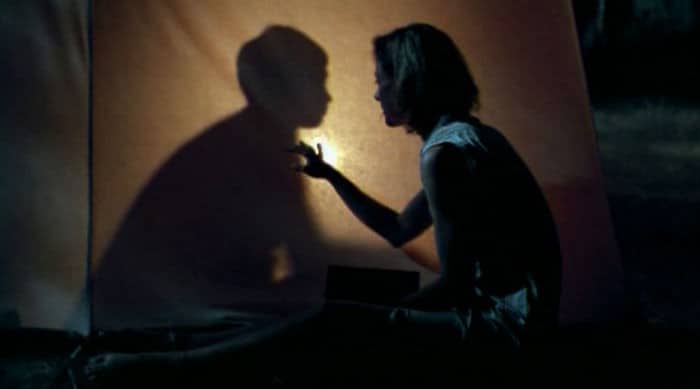 Although the musical score that is present is predominately composed of diegetic sounds (beautiful Greek songs at that), some of the most emotive and poignant scenes are accompanied only by silence. This serves as a check back to real life, somehow achieving an enhanced emphasis on the happenings and events portrayed in those scenes.
Interestingly enough, in addition to the Coming-of-Age nature of the film, the process of growing up (as well as the notion that there is more than one way for one to do that) is featured in the film's dialogue, a curious fact that no fan of the genre will miss. The motif of lost innocence is also present, reminding viewers that sooner or later they will also face the need to make hard goodbyes.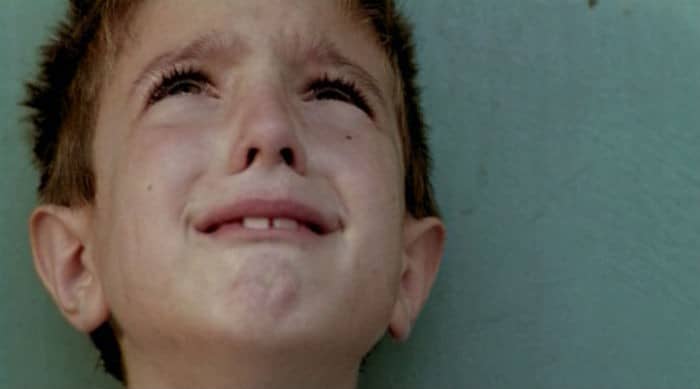 Compared to other Coming-of-Age films exploring the issue of grief, such as Finn (2013), Kauwboy (2012) or Incompreso (1966) to mention but a few, Hard Goodbyes: My Father impresses with its ability to portray the inner world of its young protagonist. It's somewhat quieter and subdued than some of those other films, but it still delivers a poignant cinematic experience, especially for those knowing that movies provide more than just senseless entertainment.
http://www.imdb.com/title/tt0329002/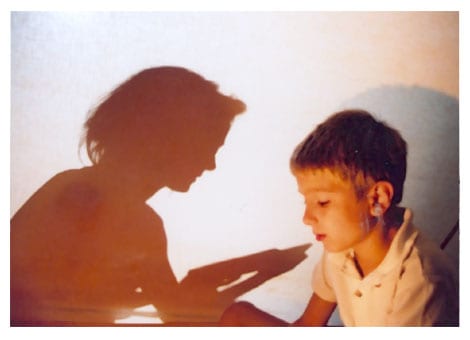 Hard Goodbyes: My Father (2002)
CONCLUSION
Impressing with its ability to portray the inner world of its young protagonist, Hard Goodbyes: My Father delivers a poignant cinematic experience.