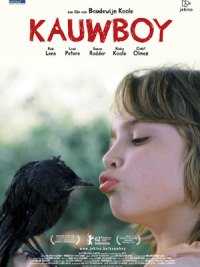 The Dutch film Kauwboy was among the three titles considered for the Young Audience Award awarded by the European Film Academy in 2012 ( the other two being Ursula Meier's Sister and Gust Van den Berghe's Blue Bird).  Kauwboy won the award.
When I first saw it, I was captivated by its unpretentious yet moving way to tell the story of a 10-year-old boy endeavoring to accept the realities of his life. With his mother absent, Jojo spends a lot of time alone when his father is at work. Frequently, he secretly gets on the phone with his mother and holds long conversations with her, during which he assures and convinces her (and himself)  that he and his dad are managing just fine in their day-to-day lives.
One day, Jojo discovers a fallen baby Jackdaw and, after failing to reinstate the little bird back into its nest, decides to take care of it at his home.  Jojo has to hide his new friend from his dad, who believes that "Animals and plants have no place inside."  Longing for a friend – Jojo decides to risk it.
At times, it seems that Jojo is neglected by his father. But as the story develops, one begins to understand that the problems with their communication have deeper roots. Jojo sees a new special friend in the little bird.
The friendship between children and animals is a frequently addressed theme in Coming-of-Age narratives. Films such as  The Black Stallion, the 2011 short – movie Jake & Jasper: A Ferret Tale, and the 1969 Kes (which also has a bird as a protagonist) have focused on the difference a real (even non-human) friend can make in one's life.  In a sense, the story of Kauwboy is universal. But while one may recall many similarly themed movies, its message — of being able to withstand negative changes in one's life and finding the inner strength to carry on — are conveyed in a natural manner that appeals to audiences of all ages.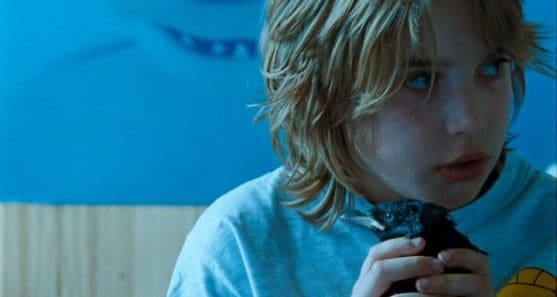 Rick Lens as Jojo in the Dutch film Kauwboy
The film feels a bit melancholic at times, thanks to its score and color scheme (washed-down blueish colors). At the same time, the avoidance of bright colors and the sporadic use of a handheld camera contribute to the realistic appeal of the story. It made it feel more life-like than movie-like. The theme song  You Are The One by Ricky Koole doesn't get introduced before the 30th minute, but once it's played, it pretty much dictates the mood from that moment on. What I found intriguing is that the song was both part of the story's word and used as a non-diegetic aid (non-diegetics are things that occur outside the story-world). The country sound of the theme song brought back reminiscences of  Brendan MacFarlane's music in his album The Road, which, after having seen Kauwboy, I now listen to with a rediscovered appreciation.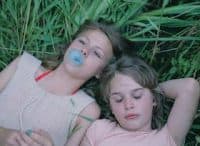 Predominately middle and close shots are used in the film, frequently focusing on the boy's face, which allows the viewer to get a more intimate sense of his inner emotions. At times snapshots, frozen moments of time, were inserted, pausing the fluid action – giving the viewer time to relish those moments. The relatively small cast performed extraordinarily well. The young Rick Lens in the lead role of Jojo deserves a special mention for a skillful portrayal of the emotional world of his character.
Kauwboy is a film with more than one layer. It is guaranteed to appeal to a youthful audience (in the US, it is recommended for people 12+). Still, older viewers will also appreciate its story and how it approaches the uneasy themes of loss, grief, and acceptance. It is highly recommended for every fan of the Coming-of-Age genre and appreciators of European cinema and its unique approach to storytelling.
Kauwboy (2012) Official Trailer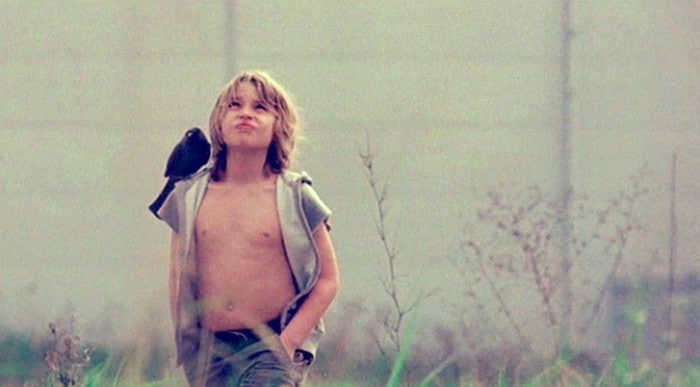 In short
Unpretentious, yet Moving film. Highly recommended for every fan of the Coming-of-Age genre!