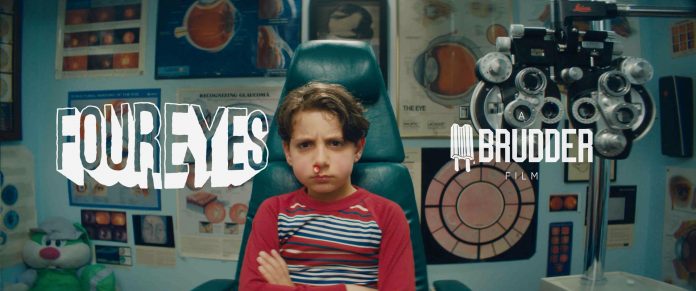 Despite its overly familiar story line of a young boy reaching "the age" in which interest in the opposite sex is awakened, Conor Byrne's 2003 film Foureyes is an enjoyable short film. It's a convincing portrayal of an uncomfortable curiosity turning into agony for the young Jake Ryan as Bobby.
Recognizing that their son will soon be reaching puberty, Bobby's parents hold an impromptu session to inform him about "the birds and the bees". Due to the sensitive subject, those sessions turn really awkward, really fast.
The Coming-of-Age nature of the story is evident and the scenes humorous enough.  Yet Foureyes never becomes more than a charming little short, due to its stereotypical plot and protagonist and the lack of character development as a whole.