Gaby Del Castillo is a multi-talented young performer from Salamanca, Spain.   Singing, dancing and acting from a very young age, Caby has a lot of experience as an entertainer – and his resume boasts a lot of awards from various competitions in Spain. The whole country knows Gaby from his participation in the Spanish TV programs Veo Veo and Cántame Cómo Pasó. Gaby's hard work has paid off as he recently landed the role of Gavroche in the musical Les Miserables, which will premiere in Madrid on November 18, 2010 at Teatro Lope De Vega.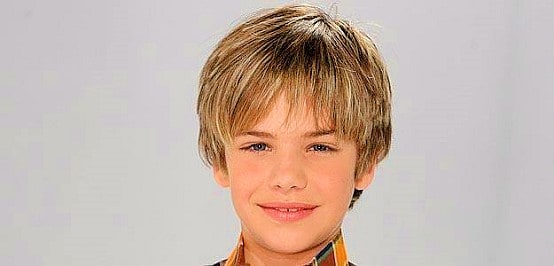 Gaby was born in Switzerland and moved to Spain with his family. Besides singing and acting, his passion is football and his favorite team is Real Madrid. You can find out a lot more about him in Spanish at various sites and blogs.  It was there that I was surprised to learn that Gaby's father is Spanish, while his mother is from Bulgaria. Sadly, as is the case with the German band Apollo3, I was not able to find much information available in English about this young performer.
Follow Gaby at YouTube
On 23rd of February 2012 Gaby Del Castillo released a video clip of his new song : Me convitere en Brad Pitt ( I will turn into Brad Pitt) . The song was composed by the Spanish singer Daniel Diges. His talent, good looks, and confidence are indisputable and it is unfortunate that Spain is not amongst the participant countries in the Junior Eurovision Song Contest as Gaby`s new song has a winning potential ( and we know Spain`s representatives were always top notch María Isabel,Daniel Fernández and Antonio Jose )
Quotes in Spanish :
"De padre espanol y madre bulgara, Gaby nacio en Suiza hace 11 anos y actualmente vive en Salamanca con sus padres.
Ademas de la musica, su gran pasion es el futbol y su equipo el Real Madrid. Tambien le apasiona tocar la guitarra electrica y en verano iniciara las lecciones de bateria. Su idolo era Michael Jackson y por el empezo a interesarse por la musica y el baile. Dentro del panorama espanol le gustan Bisbal, Bustamante y Chenoa, entre otros.
Es un nino educado, tranquilo, familiar, algo timido y conciliador. "