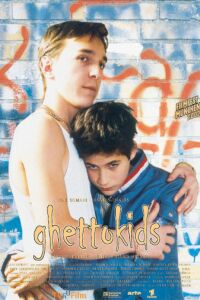 Don't be fooled by the title – Ghetto Kids.  This is not just another crime themed film glorifying gangsters or a shady way of life. Christian Wagner's 2002 flick is something much more – a shocking true-to-life story of immigrant life, of hopes and goodness, of poverty and richness of the heart. The sensationalist approach to cinema is missing, yet the disturbing authenticity of the story won't leave you indifferent. It is rare that I finish watching a film by giving it a standing ovation (home viewing), but Ghetto Kids truly deserved it!
I have to admit that I WAS fooled by the title myself and did not expect such a gripping story. I knew little of the film (a co-production of Germany and France), it relates the story of two Greek brothers — 13-year-old Christos (Ioannis Tsialas) and 17-year-old Maikis (Toni Osmani) — who live with their mother and older brother in one of the poorest neighborhoods of Munich.  They are social outcasts for one reason or another, getting involved in petty crimes and drug dealing.  The young Cristos is even forced to prostitute himself at the train station in order to get money for a Christmas gift for his mother or to pay the school cafeteria fee. The only refuge the boys have is a local youth club, where a social worker is trying to help them fit in.
When a new teacher comes to town (played by Barbara Rudnik), though she is shocked by the lack of discipline, she decides to help them, but not before violence affects her own family. And this act of violence is originated by "normal middle glass German youth".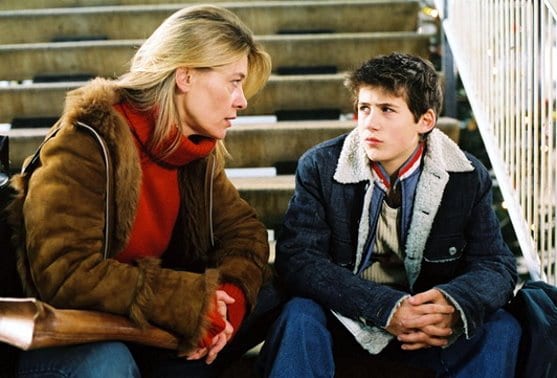 The acting in the film is immaculate – even if most of the roles are played by amateur actors.  Most of them come from the same neighborhood in which the story is set – and I believe most of them put something of their personal experiences into their characters. That is one of the reasons why the story feels authentic and realistic. I was particularly impressed with the performance of the young Ioannis Tsialas as Christo – his character was in focus throughout the entire film and he never once failed to deliver a convincing expression or action.
Associating with his character, rooting for him, is what makes Ghetto Kids a poignant film.  A young kid struggling to find the balance between hope and desperation – who would not want to help him reach it?
The narrative is not linear, yet all the sub-stories that are explored are arranged in a manner that allows the viewer to see the same problem through different viewpoints. At one time you will associate with the kids, the problems they face and the choices they have to make.  In another instance you will see the situation from the view point of the social workers or of their teacher – who try their best to change things for the better. However Ghetto Kids is not one of those inspiring type of Hollywood films in which a concerned teacher or an outsider manages to battle all the problems and save the kids,  because he/she believed in them. Neither is it just a typical European social drama – it's a Coming-of-Age masterpiece portraying lost youth. A must see!
Ghetto Kids Trailer
The film is available on DVD with English subtitles at filmgalerie451.de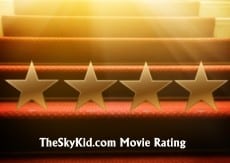 Film Title: Ghetto-Kids
Also known as: Ghettokids – Brüder ohne Heimat
Release year: 2002, Arte, Bayerischer Rundfunk (BR), TV-60 Filmproduktion
Director: Christian Wagner
Cast: Ioannis Tsialas, Toni Osmani, Barbara Rudnik, Günther Maria Halmer, Renate Becker,Julia Dietze and others
IMDB