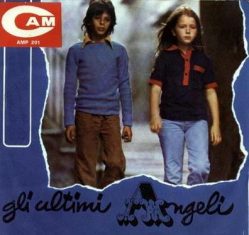 "Keep running kid and you will always catch something"

Marco is an eleven-year-old boy who lives with his dad in a remote country house.  He doesn't have many friends and spends a lot of time riding his horse, Socrates. The lack of friends is not the only thing that's a barrier  to Marco's happiness – another is that his parents are separated. Marco's mother had left the family two years before.  Busy with her career, she  is only able to devote few scare days to spend with her son.  Marco, like every other kid, strives for the love and affection of his parents and is hurt by their divorce.
One day, as he is playing in the field near his father's house,  he witnesses  a  weird scene – kidnappers  releasing a boy his age.  Marco approaches the boy and offers to call his parents from the house. Later that night, the parents of the kidnapped boy come to pick him up.  The kid's mother embraces the saved son in her arms.  Marco envies that kid – wishing that his own parents were able to show their love and affection in that manner.
At this point, Marco decides to run away and call his father with a request for ransom, pretending that he has been kidnapped.  Not knowing where to go, he hides in a stable nearby and spends the night there. In the morning, he is discovered by Emanuella – a young girl who has seen his photos on the TV. He explains to her that he is not kidnapped, but tired from the adults always making the decisions for him, so he decided to run away from home. He does not have a plan yet – but thinks that he can head for Sicily – to his grandfather's house .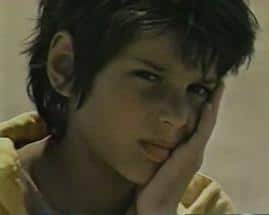 Emanuella likes Marco  and his story and decides to help him.  She suggests that her friend,  a kid called Rocco, might help him sneak onto one of the ships that his brothers use to smuggle whiskey and cigarettes. "Rocco is a good kid", she says, "even if he likes to act tough and talk big".   They reach the docks and talk with Rocco – who is reluctant, at first, but finally agrees to help Marco reach Sicily after being promised compensation for his troubles.
The trip, however, doesn't go well as Marco gets seasickness and leaves his hiding place. Just then, a Coast Guard patrol boat starts following the ship. The sailors recognize Marco as the kidnapped kid whose picture was on the TV and, not wanting to be busted with Marco aboard, they get as close to the shore as possible and ask both him and Rocco to jump in the water and reach the shore by swimming.  This is where the big adventure starts for Marco and Rocco.  While Marco, as a son of a rich parents, is a spoiled kid with not much experience in life, Rocco is a street-wise kid who knows his way around obstacles.  Will the boys bond and become friends in order to reach Sicily, or does tragedy await them when they part company?
Gli Ultimi angeli was released back in 1979, yet the film could easily have been filmed nowadays. Unlike the 1962 Agostino, Gli Ultimi angeli is shot in color, which combined with the artful lightening of the scenes, contributes to its unique atmosphere. The beautiful Italian landscapes and scenery make the film visually appealing. The lead role is performed by Alessandro Doria (son of the director, Enzo Doria ) whose innocent looks and resourceful acting can't help but be noticed noticed by the viewer.  Flavio Colombaioni as equally good in his role as Rocco. The version that I watched was dubbed in English – with Italian subtitles. Though the dubbing was good ( so good as to make me wonder if the the film was not shot in English), I would have liked it better if the dialogue was in Italian.  The film was released on VHS in Italy and Japan and was very popular at the time  of release, as was its soundtrack composed by Stelvio Cipriani.