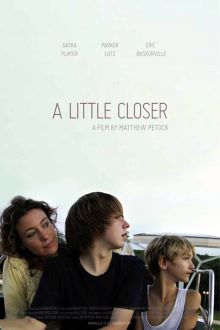 "A Little Closer is a hauntingly beautiful film and a remarkable debut." —Martin Scorsese
A film doesn't have to be filled with suspense or surprising story twists to be intriguing.  I've found this to be especially true of the Coming-of-Age genre. The 2011 indie film by writer/director Matthew Petock, A Little Closer, brilliantly illustrates that notion. The narrative explores the experiences of an American family of three  – a single mother and her young sons: 16-year-old Marc (Parker Lutz) and 11-year-old Stephen (Eric Baskerville).
Director Petock achieved excellent characterizations for the film's protagonists.  He accomplished this by displaying their daily whereabouts and interactions. Early in the movie it becomes apparent that all members of the family are at a loss: looking  for love, compassion, a soul mate — which they need, they believe, for their lives to make sense. Petock utilizes off-screen dialogue and hand-held cameras to boost the voyeuristic curiosity of the audience while, at the same time, transmitting a sense of distress and the lack of control that each family member experiences.
The lack of a father figure impedes the natural romantic and sexual development of the boys as they have to figure out things only by relying on  information gained from peers. Stephen is at the age when peer pressure is of great importance, and he flirts with juvenile delinquency while trying to project confidence while amongst his summer school chums. Marc, meanwhile, plots how to bed his first girlfriend and lose his virginity.
Their mother (Sayra Player)  is seeking a soul mate herself – one that would be willing to accept her and her sons. The narrative follows each of the three family members separately, and only rarely shows them reunited at the family house, as if to explain the motives behind the choices they make in their interpersonal relationships when they are on their own in the big wide world.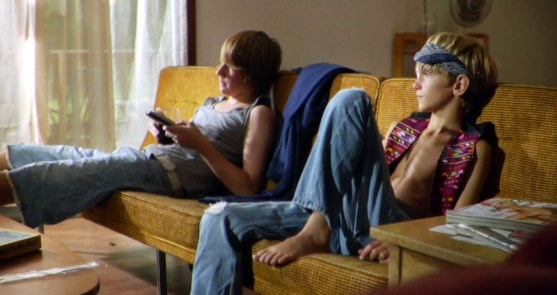 Most of the film's actors have little previous screen experience, yet this is not evident from the picture itself, as director Petock (for whom the film was also a directing debut) managed to exploit their natural talent and acting abilities in a manner that keep the audience interested in their fate.  The characters seem real and one is able to discover their faults and imperfections just as we do it for ourselves with the people we know in real life. The film feels intimate, sincere and humane, which more than compensates for the lack of swift action or suspense.  
While viewers with little cinematic experience may not fully appreciate A Little Closer, those looking for a poignant portrayal of sexual awakening in a dysfunctional family will appreciate the honesty and realism.
Overall, I admit that the movie is not very memorable and, few months down the road, I probably won't be able to recall it or its actors.  But I enjoyed watching it and decoding all the hints and ideas that the director meant the viewers to see.
A Little Closer Official Trailer
http://www.imdb.com/title/tt1528309/combined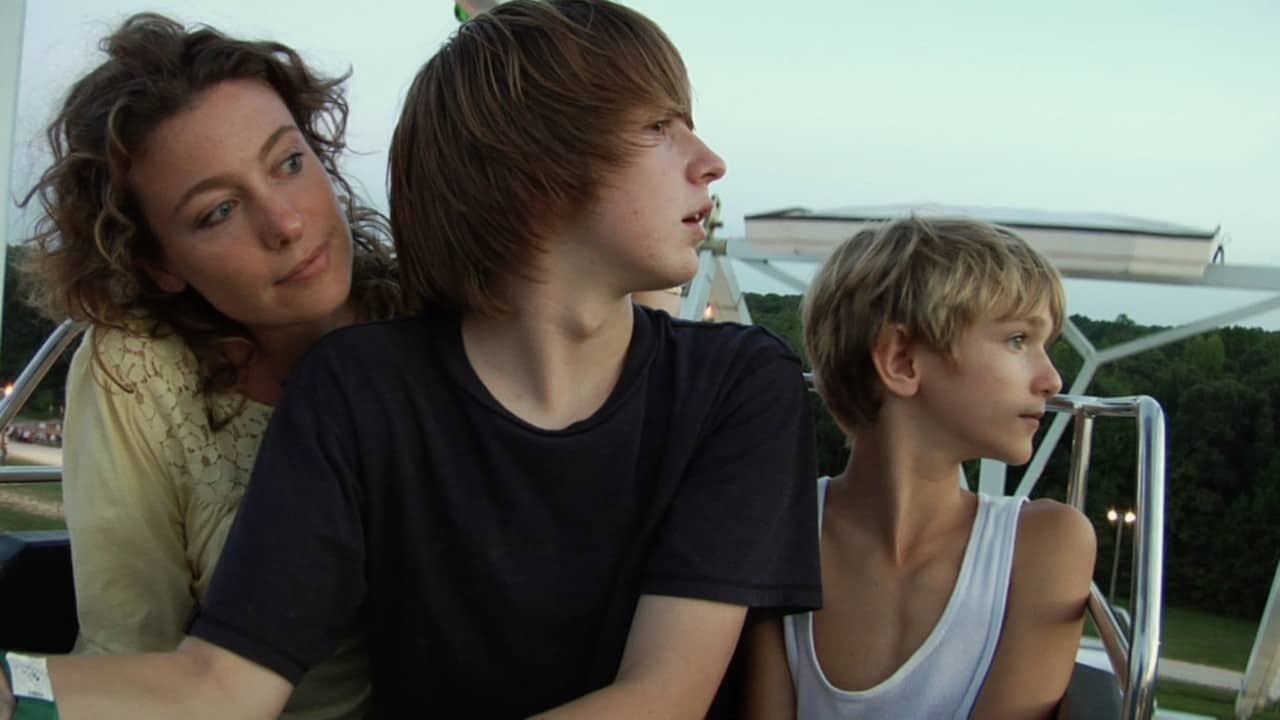 Summary
Those looking for a poignant, Coming-of-Age  portrayal of sexual awakening in a dysfunctional family will appreciate the honesty and realism of A Little Closer
See it for
Excellent characterizations
Intimacy
Skip it if you want
Swift story development
Original plot