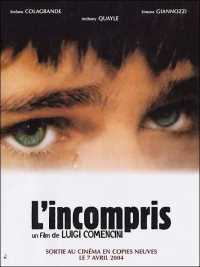 Getting back to the classic titles belonging to the Coming-of-Age genre is always a pleasurable experience. As is the case with the majority of the European Coming-of-Age dramas from the 1960s, the Italian film Incompreso (or L'incompris for the French release)  is an adaptation of the book Misunderstood (1869) written by the English novelist Florence Montgomery.
The setting for the story in Incompreso is Florence,  Italy. A widowed father, saddened by the loss of his beloved wife, tries to deal with his grief while taking care of his job and two young sons. The two brothers, Andrew (7) and Miles (4) spend a lot of time together. Andrew is perceived as mature beyond his years by his father and is expected to take care of his brother and protect him from any situation that may put him in danger. So dangerous games are to be avoided.
After the boys' mother dies, the father becomes even more protective of his youngest son Miles, who closely resembles his dead wife. Andrew is expected to behave as an adult and, as the affection of his father is focused on Miles, Andrew strives to win back his father's attention. He is told the truth about his mother's disappearance, but is instructed not to share his knowledge with his younger brother to prevent disturbing him at such a tender age. It's not easy for Andrew to live with such a secret, yet he tries to please his father and cheer up his younger brother each time he calls for their mother. The boys keep playing, but the father is now convinced that his eldest son is unaffected by his mother death:    "He's a child…and I expect from him human reactions.   The world could collapse and he continues to play."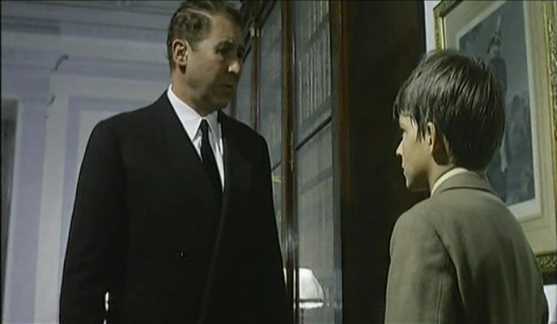 Incompreso (1966)  – Andrew and his father
As the story in Incompreso is told predominately from Andrew's perspective, the viewer will appreciate the immense talent of the young Stefano Colagrande in this role. His moods and expressions portray Andrew's turmoil and anxiety in a guaranteed way to capture the viewers' hearts. The cold behavior of his father hurts Andrew. He feels that his father is indifferent towards him. Once a favorite of his mother, with her death, Andrew feels alone and confused. His eyes express that, even as he strives to behave in the way he thinks is expected.
Once again, the typical realism of Italian films contributes to the story's emotional impact. The classical piano score gives some scenes a melancholic feel while livening up others. Directed by Luigi Comencini, Incompreso's story of acceptance and understanding allows the audience a glimpse into the soul of a child.
Film title: Incompreso
Also known as: L'incompris , El incomprendido ,
Release year: 1966
Director: Luigi Comencini
Cast: Anthony Quayle,Stefano Colagrande,Simone Giannozzi ,John Sharp  and others