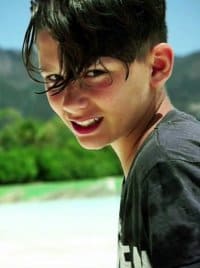 Singers coming from countries in which English is not a primary language generally face more challenges on the way to international popularity than from those countries where it is. Of course, every rule has its exceptions – like the South Korean singer Psy. Thirteen-year-old  (03/05/2001) Keanrah, who is from Achern, Germany, found a great ally in tackling the challenge of showcasing his singing (and dancing) abilities in the German DJ and producer/promoter Vichy Ratey.
Yes, as in the same Vichy Ratey who was briefly introduced in an article promoting another young talented performer titled:  Mike Singer: A Year Under the Spotlight. In fact his presentation of Keanrah shares some of the same ingredients as Mike's – namely upbeat vibes, colorful and vibrant video clips and, of course, a singer who genuinely enjoys his time under the spotlight (in front of the camera).
Sadly, as is the case with Mike Singer, one can hardly find information about Keranrah in the English speaking blogosphere. Yet, seemingly, Keanrah has a significant Russian following based on the number of small bits about him posted on the VK.com (which is like the Russian Facebook).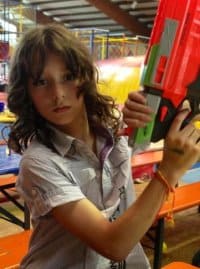 A possible explanation for that – his mother is of Russian origin, which makes one wonder if we could witness a song from him sung in Russian one day. Apparently not long ago, long hair preceded his trendy haircut, which has become a kind of trademark for him (similar to Justin Biber's haircut that caused so many teenage boys to get the same one – even while some were openly criticizing his music at the time).
Apparently he owns a Wii and is a Minecraft fanatic (doesn't come as a surprise at his age).
Admittedly, at first I was a bit skeptical when I saw Keanrah's first video clip, but then noted a significant progression in his musical skills and a confidence boost, which every young performer has to have.
.
You can find more about Keanrah on his fan page at Vk.Com, and on YouTube