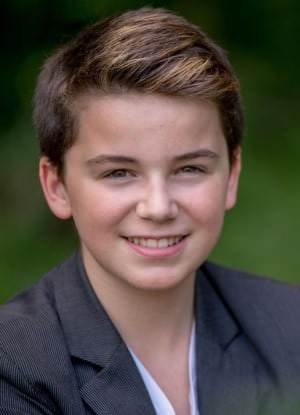 Let me introduce you to a bundle of versatile young talent called Nicolas Motet, currently 14 years old, born and raised in France. His aura is like "Energy Drink"! He sings, he acts, he dances — not like a marionette but, rather, with the contagious vibrant power of a young Broadway star!
After reviewing Nico's online presence, I am left with the gift of his bright smile, which is fun-loving and beaming and refreshing at a time when so much horrid conflict is happening in other places.
This young man is a showman; he loves the stage, the camera, the audience and the spotlight! In his video Let It Go! from Frozen, it's apparent that Nico already has acting ability to add to his live singing.
In a solo dance video (which was filmed in August of this year), Nico is on stage to City of Angels (choreography by Regine Fugain) and we see a combination of classic ballet and modern dance moves. A recent report on Frances's TV8 Mont Blanc illustrates why Nico is rapidly becoming a popular performer on stage and TV. It's his hard work!
An Experienced Performer
The report shows Nico practicing his dance moves (the only boy among the gals) in a small studio. Yes, the price of fame is sweat and sometimes fatigue, but it's hardly noticeable in Nico whose Mom is American, his Dad French.
The more I researched back into Nico's past the more astonished I was at how much he had already experienced. Some of those early appearances on French TF1 and W9 TV must surely bring a grin to his face now, but WOW! —  look at those credentials!

Le Grand Show des Enfants is a nationally broadcast gala which he was on twice in 2010 and 2011.
Nico has been on The Disney Channel France in Shake It Up Dance Talents.
He won the youth category in 2012 on W9 TV on In Search of the New Claude Francois. Later that year, he made another national TV show appearance on TF1 in Qui Sera le Melleure ce Soir
Add this repertoire to his numerous stage and musical comedy shows in France and Switzerland, and you start to realize how much experience Nicolas has already gathered.
This month Nico was again on TF1 in the French "VOICE KIDS version, but was not picked past the "Battles" stage. Still smiling brightly, young Motet already has his eyes on a new musical program for the Disney Channel France. Just now I've also found a post for a concert in Moirans-en-Montagne on September 27th called Le Zalulu Concert, where he will appear with his friend Frankee (she's a girl)!
A Sensible Showman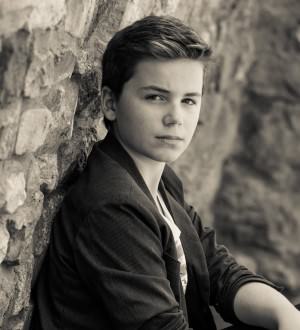 There are not many videos yet on Nico Motet's YouTube channel. However, there is one quality production there that says much about Nico's style. It's a cover of Katy Perry's The One That Got Away, a song about losing your girl, which has a pounding beat. This fits his voice well, because he needs BIG SONGS with large, dramatic vocals. He's a singer who can touch his audience with soft, sensitive passages, but who also loves to soar on those mountain high notes.
Also interesting is Nico's on stage duet with Stacey King (17-August-2014) of Locked Out of Heaven,  in which the pure joy of this gifted performer is passed on in his powerful lively presence.
And one final noteworthy song — a sensitive duet with Frankee (ZEDD-Clarity ft. Foxes) with Nico playing keyboard and singing a fine harmony line with ease.
In the end, I am simply impressed by the obvious kick Nicolas gets out of performing. The Performing Arts are a good road for a young person with courage, persistence and ambition. Nicolas Motet possesses all of these, and I wish him well.
Intrigued? Follow  Nicolas Motet on YouTube
Update : 2/22/2018 – Nicolas Motet is now known as Alexander Wood
Alexander Wood: Alexander is my middle name and Wood is my mother's maiden name. I wanted this project to stand out from the others because it is my first personal project.