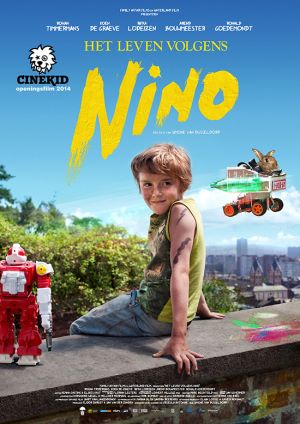 Dutch filmmakers are known for addressing life matters in an original and poignant way. A prime example is the 2014 children's film Life According to Nino, directed by Simone van Dusseldorp.
The movie opens with an almost utopian portrayal of family harmony and happiness.  The narrative begins on the birthday of the film's lead protagonist, eight-year-old Nino (Rohan Timmermans). Nino receives, as a gift — not the dog that he had wished for — but a rabbit. His disappointment is short-lived, however, and Bobby (the newly arrived rabbit's name) is ready to join the happy family. This cheerful opening scene, which is typical in children's films, didn't fool me. My experience in the genre led me to believe that something was about to happen … and I was right.
Catastrophe, with Nino's mother the victim of it, and suddenly the boy's whole world is turned upside-down. The inconsolable father (Koen De Graeve) isn't capable of dealing with his grief at the loss of his wife and takes refuge behind calming pills. Nino and his teenaged brother Lucas (played by Arend Bouwmeester) are left to deal with life on their own. Both cease going to school and, while Nino spends his days mostly in the company of his pet rabbit at home, Lucas gets into all kinds of mischief with his friends.
And now the story line takes an unexpected twist — Nino discovers an unusual ability: he is able to understand the language of animals and they also seem to understand him. This new found ability eases his loneliness and he bonds even more with Bobby who turns out to be quite an opinionated rabbit.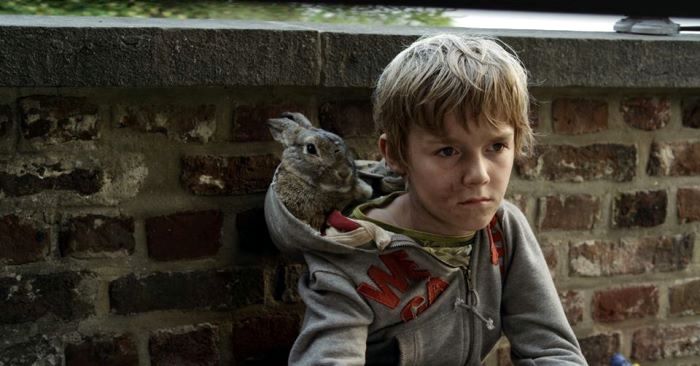 Eventually the social services take interest in Nino`s family – worried that the boys are suffering from the neglect of their remaining parent. Foster care is mentioned and with it the "threat of separation" forces the family to take hold of their lives.
Life According to Nino is surprisingly funny at times, especially when one considers the serious issue on which the film is focused. The fact that the story is told from a child's perspective is what gives it an appeal to audiences of all ages – but children especially will enjoy the scenes with talking animals and fun rabbit escapades. Naturally older viewers will catch the meaning behind this surrealistic portrayal of child's imagination and equally enjoy the cleverness of the director's approach.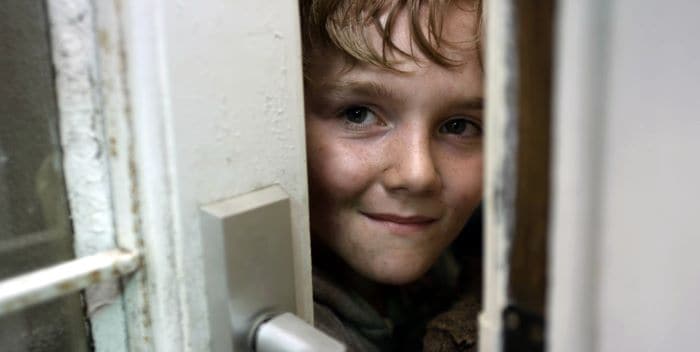 The story is funny without being silly and serious without being boring, which combines with the excellent acting of young Rohan Timmermans (who, while being a novice actor, really shines in the film and does a great job embodying his character). Of course, in addition to his cuteness, one must also recognize the important role of the adorable Bobby – who delivers more than a credible performance – for a rabbit!
The comedian W.C. Fields once said, "Never work with children or animals.", yet Simone van Dusseldorp proves in this film that working with both can result in an intriguing way to tell a story.
Life According to Nino won the award for Best International Children's Film at Cinekid 2014 in Amsterdam and has since been made available on DVD and on iTunes, Goggle Play and other on-demand channels.
Official Trailer