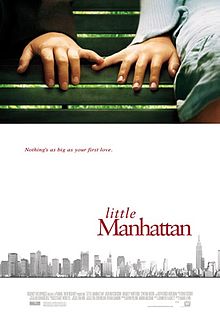 Ten-year-old Gabe (Josh Hutcherson) finds his first love when he meets his former kindergarten mate, the eleven-year-old Rosemary (Charlie Ray), in his karate classes. Confused by his new feelings and with the divorce process of his beloved parents, Leslie (Cynthia Nixon) and Adam (Bradley Whitford), he experiences the delightful unknown sensation of being in love for the first time.
It's a shame Little Manhattan did not receive the attention that it deserved. It performed VERY poorly at the box office when it was released in 2005, and grossed just over $1,000,000.  The production budget was never released, but I'm more than sure they lost a substantial amount of money on this film
Personally I think Little Manhattan is a fantastic film and a great look into that age when an interest in girls is such a new and scary transition and I think they captured that moment so well.  And let's face it, who hasn't been through that stage? Even if you didn't get the girl, EVERYONE has been in that situation where they have been madly in love with someone for the first time, and I think it's a moment that most of us hold for the rest of our lives.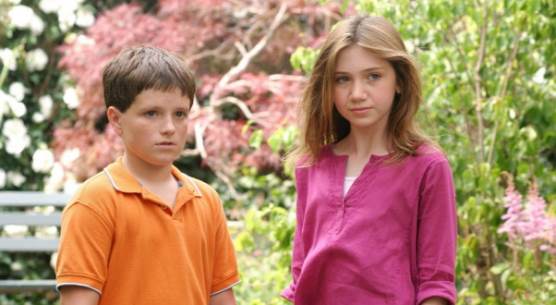 Two young people find love in New York City
I've watched this film twice, and each time I took notice of the quality in direction.  Mark Levin is obviously a very meticulous director, capturing very small moments and reactions that really draw you into the situation of the scene.  It's a pity he has not made much since (Nims Island being his only other directing title) because I think he has a really good eye for these small moments. I hope the fact that Little Manhattan flopped has not affected his career.
Never had I been so keenly aware of the ability of palm to manufacture sweat, but I was determined to hold that girl's hand for every single second
Josh Hutcherson is adorably great in his role, and it has been interesting watching him grow up on the screen. He has an amazing talent and I think he will be a great performer for a very long time. He was so innocent in this role, yet really showed a great deal of maturity in his acting ability. Charlie Ray is also very good in her role.
This film also captures the great essence of childhood and the perception of the children's surroundings — their neighborhood. A town or city is a child's playground and I thought this was handled in a sincere and realistic manner.
Little Manhattan is a really good film that, again, deserved a lot more attention than it received.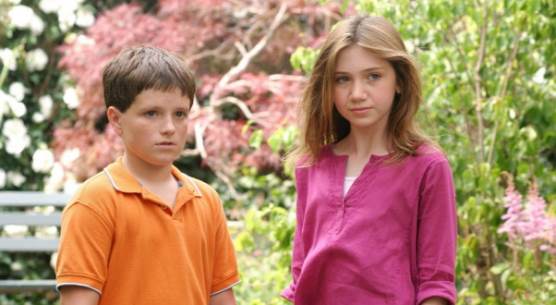 In short
A fantastic film that unfortunately deserved a lot more attention than it got upon its release.