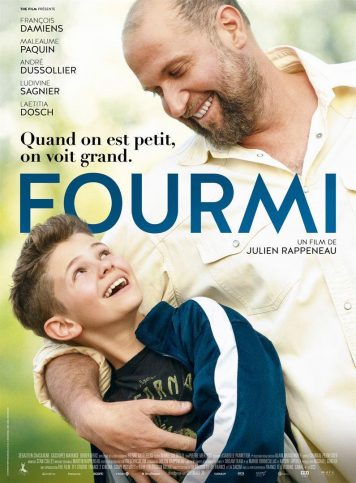 A Belgian film, based on a story adapted from a Spanish graphic novel (Dream Team by Mario Torrecillas and Artur Laperla), Of Love and Lies (original title:  Fourmi), is an intriguing sports-themed Coming-of-Age film with a strong emphasis on a father-son relationship.
In it, Théo is a 12-year-old boy with an unyielding passion for soccer. He is a talented player, a real prodigy behind the ball, so it doesn't surprise when his coach reveals that a talent scout of the English premium league club Arsenal is coming to take a look at the young boy's play. The news excites Théo's father, Laurent, who has lost his track in life, falling into a self-destructive spiral of alcoholism and unemployment after a divorce that has left him with only rare chances to watch his son's play.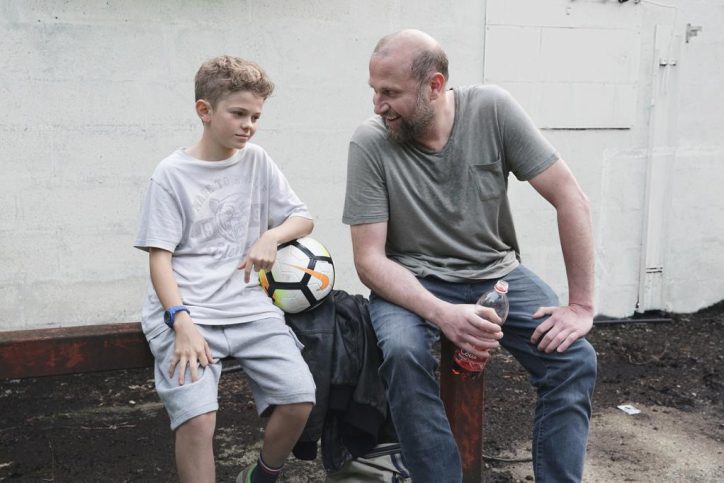 When the talent scout finally shows up, Laurent is overwhelmed with excitement. Theo sees a spark of hope and redemption rekindled in his father that he had not seen for a long time. Unfortunately, despite his skills behind the ball, the boy is informed that his short height makes it impossible to be selected to train at Arsenal. Not wanting to disappoint his father, Théo decides to make up a lie and pretend that he was selected. A seemingly harmless lie, but one that would lead to unintended and dire consequences.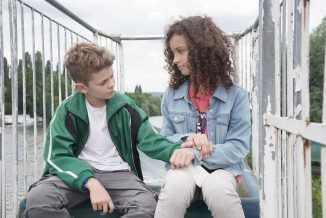 Of Love and Lies is not the first Coming-of-Age film in which the story revolves around soccer. The father-son relationship is not so different than that explored in the Belgian 2005 film Buitenspel (also known as Gilles). Yet, the story highlights the dramatic aspect of growing up – unlike the light-hearted comedy approach in Kicking And Screaming (2005). The score and cinematography enhance the narrative but do not call attention to themselves, as is the case with the German flick Teufelskicker (2010). In Love and Lies, soccer has more of a backdrop role, and it is the characters and their story that capture one's attention.
One could not help but notice a few motifs that frequently appear in Coming-of-Age narratives, such as dysfunctional families, separated parents, a father who has issues with alcohol and a father-son relationship.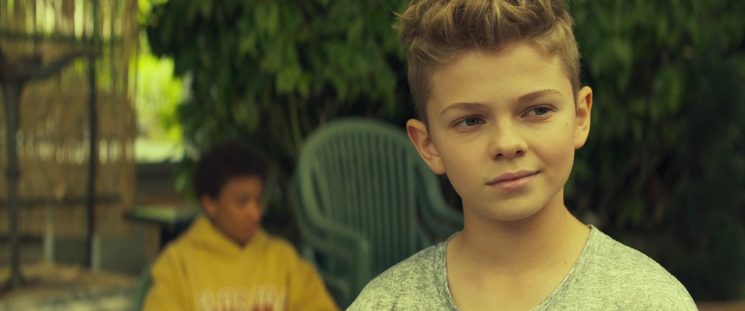 The film's real highlight is the excellent casting and especially the heartfelt performance of Maleaume Paquin as the young Théo. Observing his expressive and nuanced performance on screen, one could sense his character's passion for sport and the love and affection he feels towards his father (portrayed equally well by François Damiens). In supporting roles, Pierre Gommé as Théo' s techie friend Max and Cassiopée Mayance as his best friend Romane, also deserve mention.
Of Love and Lies is a feel-good family film that is guaranteed to inspire and touch viewers of all ages.
Of Love and Lies Trailer
[imdb]https://www.imdb.com/title/tt9767556/reference[/imdb]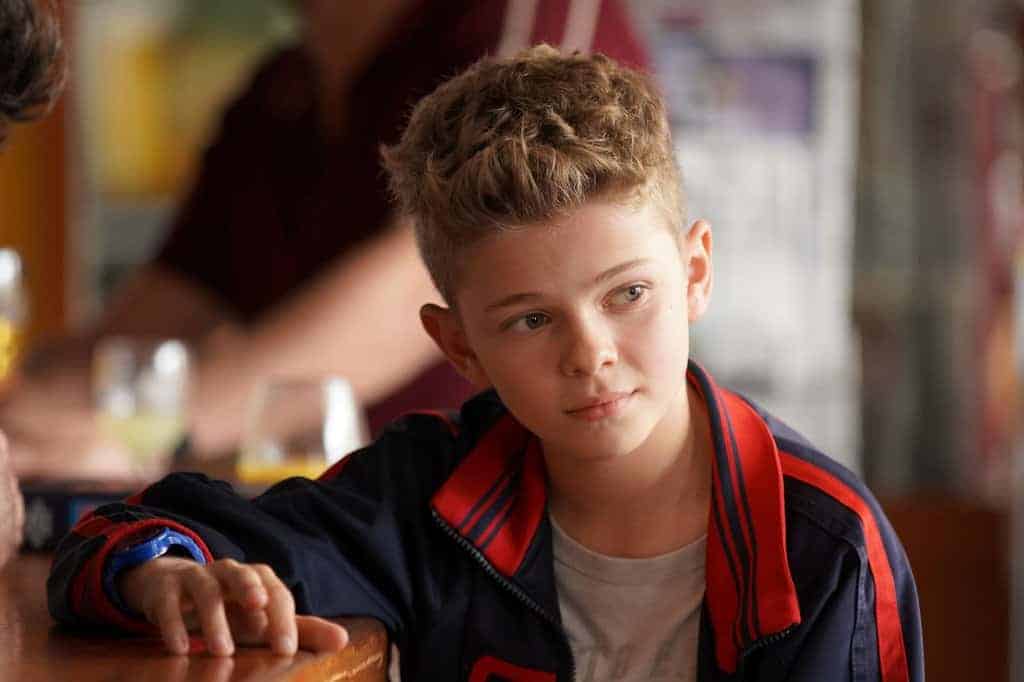 In short
Of Love and Lies is a feel-good family film that is guaranteed to inspire and touch viewers of all ages.
Get the DVD at Amazon.com