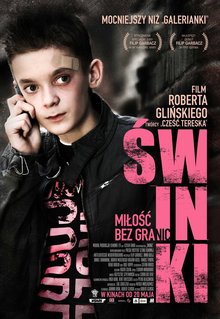 Whats's the best way to open this review? Maybe by telling you that I won't be discussing cinematography, camera, acting or soundtrack — all ingredients of films that I usually touch on in my reviews. That's because in the 2009 film by Robert Glinski, Swinki, the story is all that matters. It's a story of lost innocence, of friendship, and of love and betrayal. It's the story of young Tomek (Filip Garbacz),  who exposes himself to the hardships of life – trying to rediscover himself,  but in the process gets lost and loses his faith, hope and innocence.
"Man cannot remake himself without suffering, for he is both the marble and the sculptor."  ~Dr. Alexis Carrel
Swinki (also known as I am Tomek) is one of the best Coming-of-Age films you will see. Its story, which takes place in a city near the Polish-German border, is controversial, but real, stripped of all the idealizations of growing up one  frequently finds in Hollywood narratives.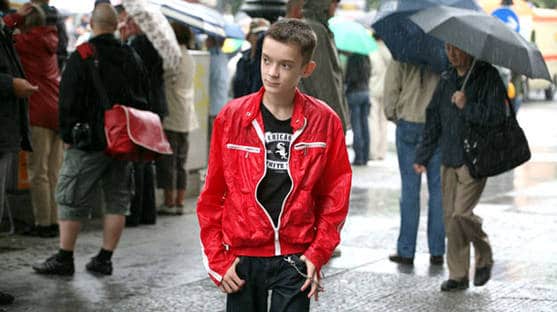 Tomek is a smart Polish boy who is more interested in astrology than in football (which irritates his father). His mother is a hard-working woman who tries to provide for the family by working long hours at the local hospital. Yet the family hardly make ends meet. Tomek's sister, Agata, dreams of a better life abroad – in Germany or England  – like so many other Eastern Europeans (including myself – still chasing some distant dream).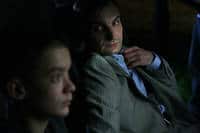 One night Tomek goes to the local disco club to complete an errand for his sister. There he encounters Marta  who is fifteen. They fall in love, but lured by the pompousness demonstrated by her older friends, Marta starts requesting gifts and money, which her new boyfriend must provide as a means of proving his feelings for her. Tomek does not have money, nor do any of the adults in his immediate circle.  In fact, he recently had to give up on his biggest dream –- a new telescope for his school — because of the lack of funds. But Tomek decides that he has to prove himself – at first requesting a loan from his friend Ciemny (Daniel Furmaniak). Ciemny is from a poor family himself, yet he has found a way to make money – selling himself to the Germans that take advantage of the poor economic conditions in Poland. He refuses to loan the money and Tomek makes a choice that changes him forever…
The film feels like a documentary and the outstanding natural performances of the actors further boosts the credibility of the story. It is impossible for anyone to remain indifferent to the fate of young Tomek without trying to pass judgment. The film reminded me of the powerful Wiktor Grodecki drama Mandragora (1997), which also sheds light on child prostitution and, while the scenes are less explicit, the heart-wrenching effect on the audience is not diminished.
This is a film whose story will linger with you long after the final credits have rolled, perhaps raising within you moral dilemmas. The metamorphosis of Tomek's personality, the surprising plot twists and a dramatic finale all make Swinki worth the highest of recommendations I can give. It's a Coming-of-Age drama critical of society and its values. It's time to find ourselves again!
Swinki Trailer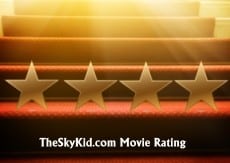 Film Title: Swinki
Also known as : Ich, Tomek / Piggies
Release year: 2009, Modernciné
Director: Robert Glinski
Cast: Filip Garbacz,Bogdan Koca,Dorota Wierzbicka-Matarelli,Piotr Jagielski,Rolf Hoppe,Marek Kalita,Katarzyna Pyszynska and others
IMDB