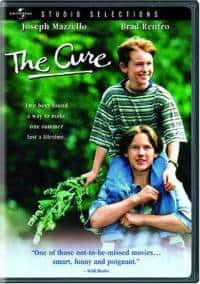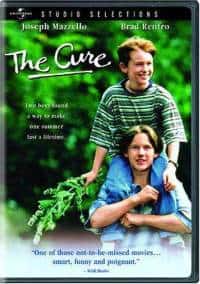 I have heard that this movie is really great. Times and times it was recommended to me by almost everyone who has seen it – and the only reason which prevented seeing me earlier was that I was unable to get a decent copy of it. Yesterday I finally watched it – up until 4 am actually and now I can say that I would join the people who regard this movie as one of the best one ever made . The Cure tells the story of 2 friends – 11 year old Dexter who diagnosed with AIDS from a blood transfusion and his best friend Erik. The leading roles are played by Joseph Mazzello ( I last saw him in the movie Radio Flayer ) and Brad Renfo ( he played in movies such as Skipped Parts, Sleepers and the Client ). Both actors did an incredible job in The Cure. I am having a hard time to think of another movie in which the real and close friendship is better portrayed. The soundtrack is very good and the music fits nicely into the scenes contributing to their impact on the viewer. See and hear for yourself -a scene from the movie with the song The Great Escape performed by Marc Cohn playing :
I highly recommend this movie. If you can`t find it – see a clip created by scenes from it and set to the song Imagine performed by Declan Galbraith -here – but beware the clip reveals a bit too much of the movie`s plot.
I didn't take too many notes during this movie; I was too busy crying. Not because of the easy target one becomes when confronted by a brave, bright little boy with an incurable illness. But because the acting is so persuasive that the characters feel like family.(1)

Similarly themed movie is the French Oscar et la Dame Rose (2009) – and collectively it and the cure are one of the most emotional dramas the coming of age genre is proud with.