Baby, what a big surprise. Right before my very eyes", sings the American rock band, Chicago and that was exactly my feeling while watching Captain Fantastic. This film is rated R, so if you're underage and you want to see Viggo Mortensen drinking coffee without his clothes in a trailer park, you will need a guardian. But that should not be your reason for not watching this excellent movie.
…we inform, you choose…
Captain Fantastic is more of a "we inform, you choose" type of production rather than a critique of an alternative lifestyle portrait, by the characters.
From a personal point of view what would help is the mindset of someone who seeks autonomy, freedom of choice and values the importance of individual judgment.
This is the circular story of a father Ben (Viggo Mortensen) and his six children: Bodevan (George MacKay), Kielyr (Samantha Isler), Vespyr (Annalise Basso), Rellian (Nicholas Hamilton), Zaja (Shree Crooks) and Nai (Charlie Shotwell), who live off the grid and, for most of their childhood do their own thing… until reality dictates otherwise.
There are several perspectives to this movie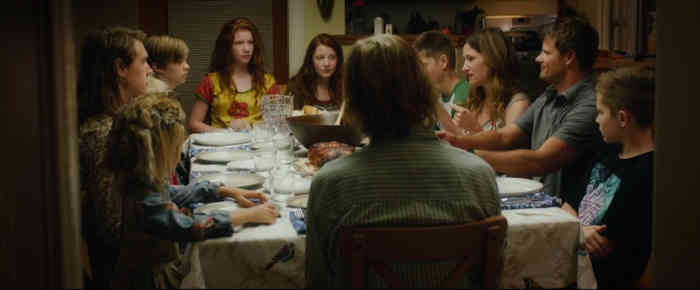 Ben distracts his children from more serious matters that are at hand by letting them raid a convenience store for food. Mind you, it is not without cause, as they did try to hunt for food next to a highway but just couldn't get themselves to do it: "the animals were just standing there". Their celebration of Noam Chomsky's day, instead of Christmas, is no doubt a reference to Chomsky's early statement that essentially there is no difference between Anarchism and Libertarianism. In all fairness, Chomsky changed his mind later on.
Reading matter for the family includes books like: Guns, Germs and Steel (Jared Diamond), Middlemarch (George Eliot, really Mary Ann Evans) and the works of Dostoevsky.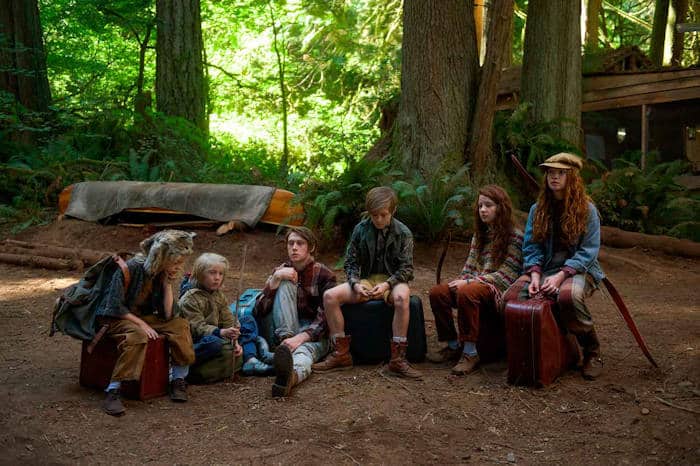 Spiritual , Social , Physical…
On a more spiritual side, the mother, Leslie (Trin Miller), who is a Buddhist, is only present in the Dad's dreams while, in reality, she is in a clinic being treated for depression. But her beliefs are respected by the family and adhered to as best as possible.
Socially, the oldest son, Bodevan, rejects the revolutionary theories of Trotsky in favor of the teachings of Mao Tse-tung. But practically, he is more than just awkward, he is clueless.
And if you're a family member who is more physically inclined, there are rigorous daily exercises, rock climbing and the hunting of animals for food.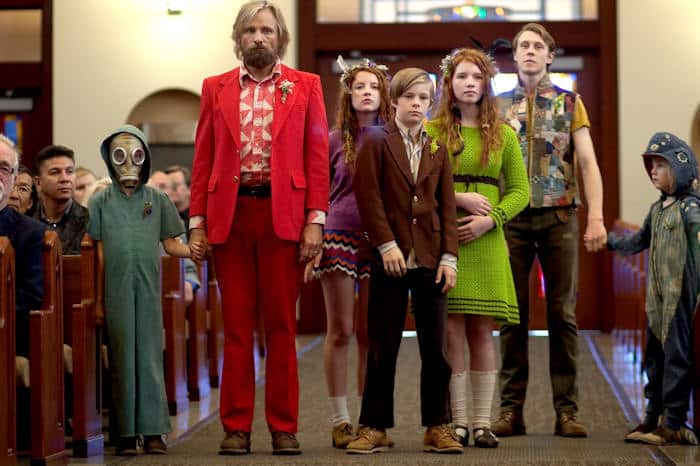 I think most of what the family does is fun, but not in a conventional sense. However don't worry, the actions in this movie have consequences, unlike what often happens in real life. For example: the family, without a buffer or external support except maybe for their grandmother Abigail (Ann Dowd), starts to doubt their own belief system and the formidable Captain Fantastic himself starts falling apart.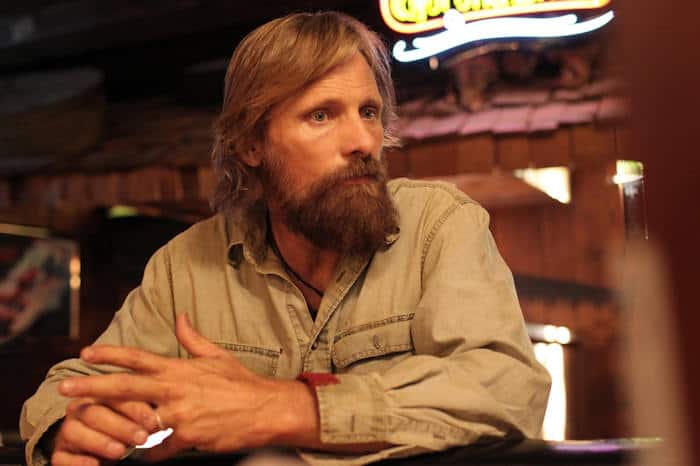 This is a Coming-of-Age experience for almost all the characters in this film, from the granddad Jack (Frank Langella) to the affable granddaughter Zaja.
Captain Fantastic is highly recommended for the free spirits out there.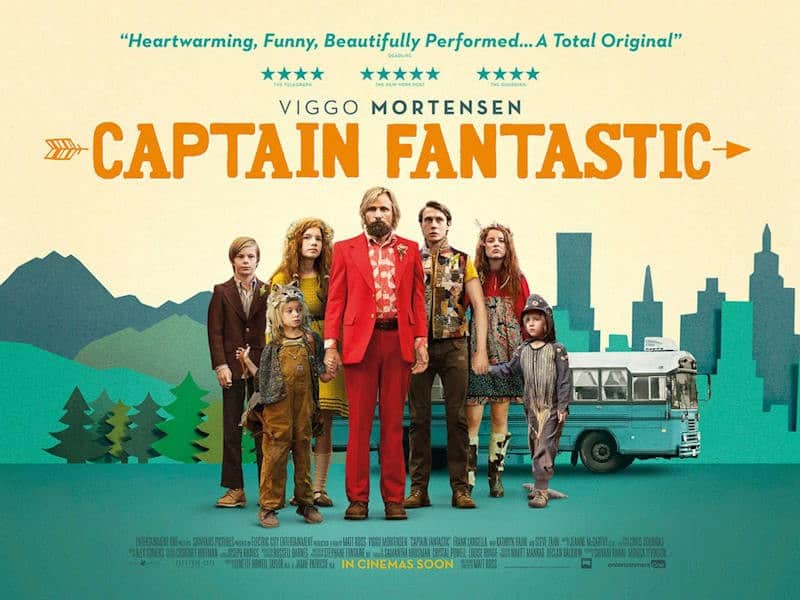 CONCLUSION
A Coming-of-Age experience for almost all the characters in this film, from the oldest to the youngest. Highly recommended for the free spirits out there.