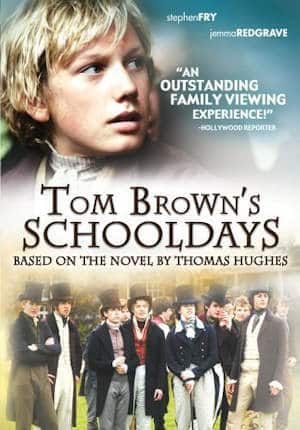 From the novel of renowned author, Thomas Hughes, comes a remarkably powerful story of Victorian England where rugby school dormitories were left to their own devices and new boys were subjected to extreme bullying by the seniors until they had proven their manliness.
Tom Brown's Schooldays (also known as Tom Brown's School Days) is a dramatic revelation of what can happen at a school, in this case Rugby School, when a riotous assembly of boys carry arms, play the horses, distil their own alcohol and perpetuate violence as a way of life.
Like many boys of my generation, I grew up in a dormitory and found the movie entertaining and frightening at the same time, because the story is so close to the bone.
At the beginning of the film Tom Brown (Alex Pettyfer) and Dr. Thomas Arnold (Stephen Fry) are new arrivals at Rugby School. From the onset, it is evident that the status quo is about to be challenged by Dr. Thomas Arnold who plans to make some changes to the 'Rugby Way' with the use of the combined spirits of a Christian and a Gentleman. Tom Brown arrives with a promise to his father to learn from the strong, protect the weak, stand up to bullies and become a man to be proud of.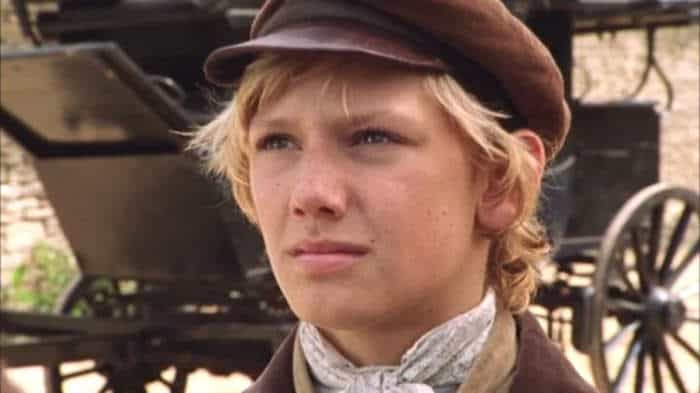 Dr. Arnold, who believes that little is taught by dispute and everything by sympathy and love, is met with great scepticism by the headmasters of Rugby School. Meanwhile Tom keeps his promise to stand up to bullies by refusing a direct instruction from a senior called Flashman (Joseph Beattie), who promises to make Tom's time at Rugby school a complete and utter misery.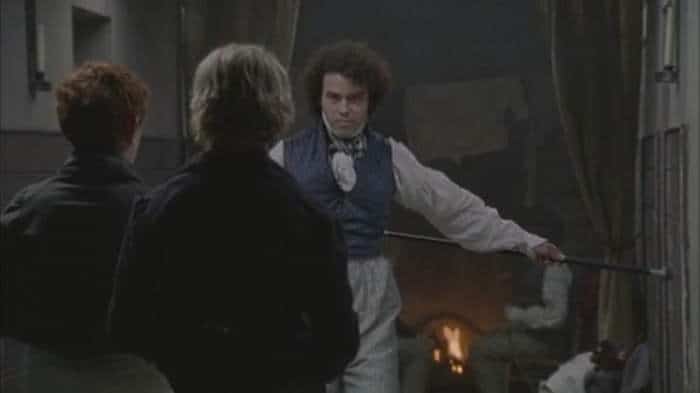 As the story develops, Tom is systematically broken down by the seniors and he turns into an agitator and a rebel, but Dr. Arnold believes that Tom has all the potential qualities a Rugby man should have — such as courage, decency and fairness.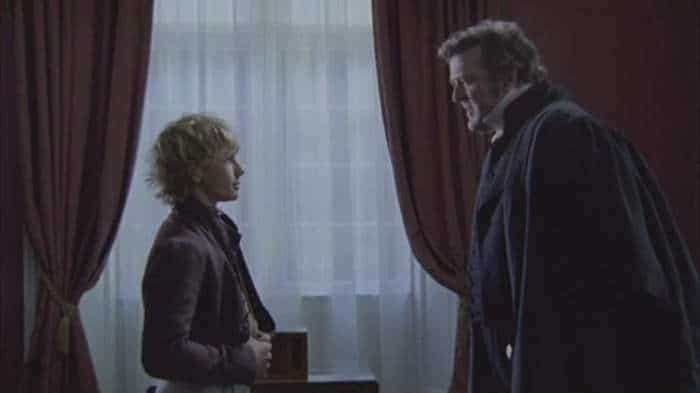 Dr. Arnold places a newcomer to the school, George Arthur (Harry Lister Smith), into the care of Tom Brown with the hope that Tom would rise to the occasion and protect George. Tom realises that under his protection George Arthur would be given the opportunity for civility not afforded himself, but eventually the combination of resistance against reform and the cruelty against the juniors of the school lead to tragic consequences.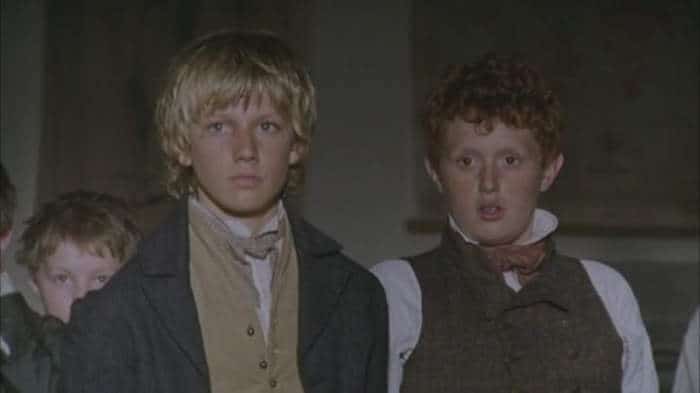 Compared to the Swedish film, (Ondskan) Evil (2013), where passive resistance against the system fails and violence becomes the means to an end, the violence in Tom Brown's Schooldays serves as a catalyst for reform instead. Little is known about David Moore the director, other than his published filmography, but he did an excellent job with Tom Brown's Schooldays. The cinematographer, Ryszard Lenczewski, known for movies like Last Resort (2000) and Ida (2013), filmed Tom Brown's School Days documentary style with handheld camerawork, which gives the movie a great sense of immediacy.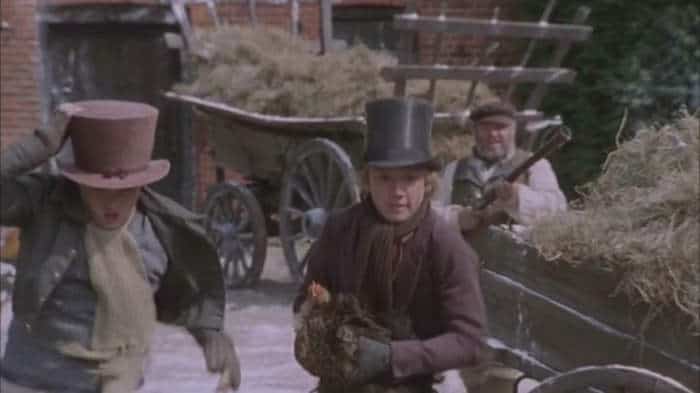 Production designer Tim Hutchinson and costume designer Michael O'Connor derived a remarkably authentic 19th century Victorian England look and feel, usually associated with very expensive productions. An achievement for a TV movie indeed. The composer, John E. Keane, and the editor, Beverly Mills, contributed to the narrative by creating a variation in tempo ranging from drama to frenzy.
Most of the main characters were well established performers except for newcomer Alex Pettyfer who subsequently won an Empire Award for Stormbreaker (2006). It would be safe to say that Tom Brown's Schooldays launched Alex Pettyfer's career. Joseph Beattie as Flashman convincingly created a caricature of evil not unlike the character Alex, played by Malcolm McDowell, in A Clockwork Orange (1971).   Sensitive viewers might find some of the fighting scenes and bullying quite disturbing and parental guidance is advised.
I felt that some scenes were unrealistic (almost cheesy) and lacked authenticity but, who knows, maybe that's exactly how some teenagers experience life. The dramatic story of Tom Brown's Schooldays has been make into six films since 1916, and it's also worth mentioning that the novel written by Thomas Hughes, inspired J. K. Rowling to write the Harry Potter series, set at the fictional boarding school, Hogwarts.
Tom Brown's Schooldays is highly recommended viewing for anyone who enjoys boarding school movies or has an interest in social reform. And by the way, yes, they used to talk like that!
http://www.imdb.com/title/tt0415322/combined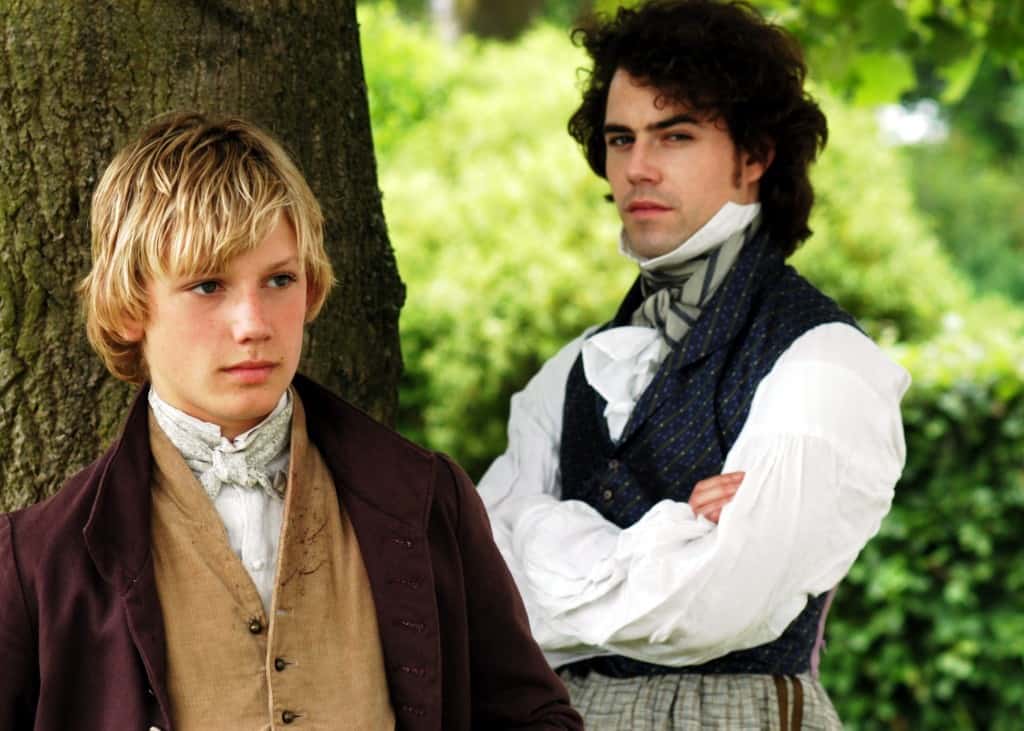 Tom Brown's Schooldays (2005)
CONCLUSION
From the novel of the same name, Tom Brown's Schooldays is a remarkably powerful story set in Victorian England.