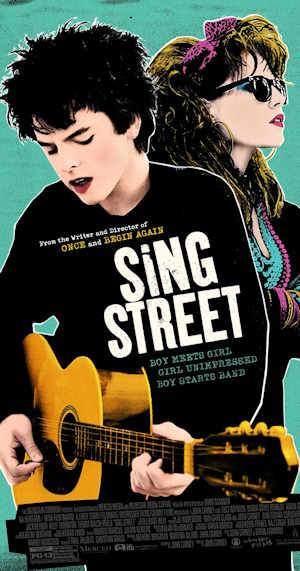 "…there is nothing as bad in this world as bad music."
But don't worry, you're unlikely to find any bad, lousy music in John Carney's 2016 Coming-of-Age music film Sing Street. Quite the opposite …
In Sing Street, Conor (Ferdia Walsh-Peelo), a teenager growing up in the 1980s, falls in love with a mysterious girl, Raphina (Lucy Boynton). Full of self-assurance, Raphina is not paying much attention to teenage boys of any kind and Conor has to do something to impress her. He decides to do so by forming a "futurist band". Recruiting members, finding a manager…all of it. We have all done crazy stuff for love, haven't we ?
Sing Street Official US Trailer
A Self- Discovering Journey
Sing Street's central theme is undoubtedly one's journey of Self-Discovery. Hence the fans of Coming-of-Age cinema are guaranteed not to be disappointed by the story and its development. Sing Street can both entertain and educate viewers of all ages, a comedy with a tint of drama mixed in and a strong character-based narrative, teaching them that it's OK to take risks, even those that can get you ridiculed.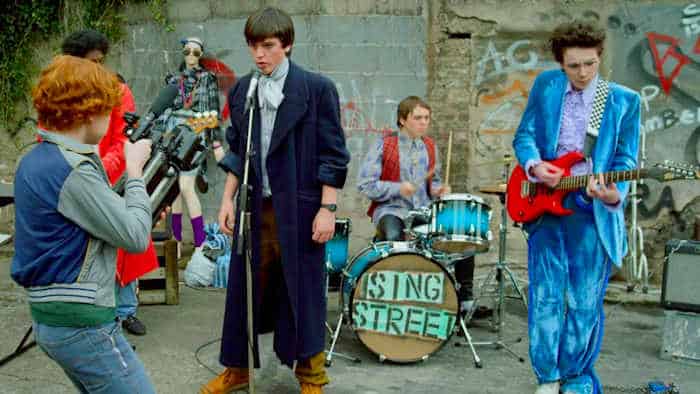 The film has significant replay value, not just as a second viewing, but fully applicable to many of its scenes due to: great dialogue, great acting, music score – or a combination of all these. It's a common practice to pick the best scenes for the trailer of a movie to pique one's interest. But doing that for Sing Street isn't possible due to the sheer amount of great scenes. From the very first scene on, the film has no problem capturing and holding one's attention.
Music and Visuals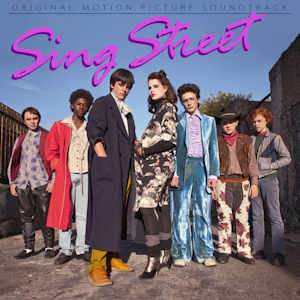 Technically, the film is nearly flawless. The camerawork is excellent, while the editing creates vibrant visual rhythms from one scene to another, from reality to fantasy. And when the music is added, well…one of its best features of the film is its soundtrack. You can't go wrong opening with a song from Motorhead, and it only gets better. Duran Duran, The Clash, The Cure, Adam Levine – New Wave, Funk, Rock and Roll – among other styles, form the film's score. One must have lived under a rock not to recognize at least few of the songs. Energetic, rebellious, sad or happy ("happily sad") – a perfect score for a Coming-of-Age themed narrative.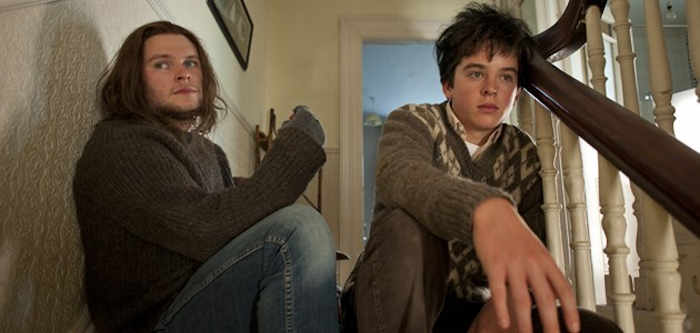 The Cast
The characters of the film are evidence of a great casting process – from physical characteristics, facial features (Ben Carolan, as the band's manager and cameraman Darren, has the cheekiest expressions of all) to the interaction with each other – characterized by funky accents, wittiness and general teenage silliness. Being part of a band, the actors are often on screen at the same time. Ensemble acting is vital for the film, and it is here that the cast shines, each able to project different personality traits. Thus, while some of the characters are slightly clichéd, watching them together is an absolute joy. If I was aware of such a band in the real world, they could surely count me in as their fan.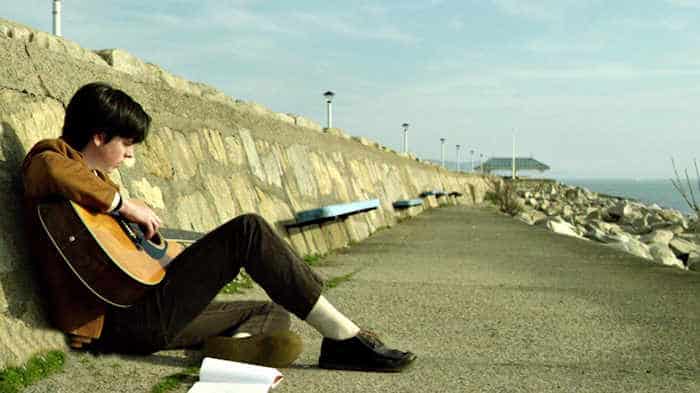 But is the story credible??
When it comes to credibility, some scenes (and especially the ending) are closer to the concept of poetic justice (virtue is to be rewarded while evil punished). So the viewer will have to take some of the happenings with 'a grain of salt' – but this hardly ruins the overall, inspiring motifs and ideals of the film. At the same time, critics have argued that the story in Stephen Daldry's Billy Elliot was not credible until the musical came along and the fiction became reality for many boys who, just as the film's young protagonist, realized their full potential at theatres across the globe.
Go watch it now!
Sing Street is a film that you will be watching with a big smile on your face. That's guaranteed! So why waste time? Find the film and watch it now. You can thank me later.
http://www.imdb.com/title/tt3544112/combined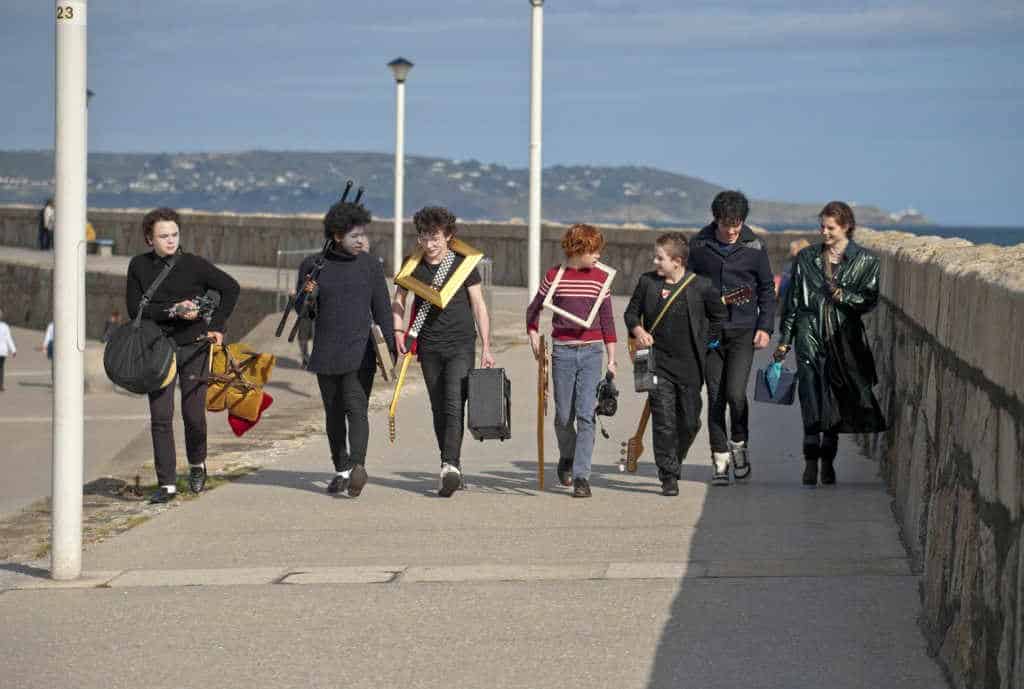 CONCLUSION
A film with a central theme of one's journey of Self-Discovery