When you are six – things are simple. You like a girl, you kiss her (or kick her – as some do). Yet, with the passing of time everything gets a bit more complicated. At nine – if you fall in love, boy aren't you in for an adventure …
If you don't believe me, check out the 1999 Danish short film Theis and Nico (original title: Bror, min bror) in which two boys, Theis (Aksel Leth) and his younger brother Nico (Maurice Blinkenberg-Thrane), discover the wonderful world of girls, love and kisses after a poster of the classical love drama Gone With The Wind piques their curiosity.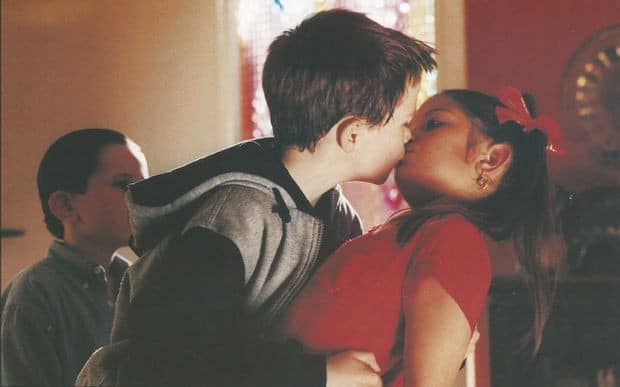 When the brothers meet the beautiful Giinjha (played by Tess Thorsen),  a girl who invites them to her birthday party, they get a chance to put theories into practice. But will they have the guts to do so?
https://
Directed by Henrik Ruben Genz, the Danish short doesn't offer a complicated narrative – yet the several plot twists, adorable young actors and cute, authentic dialogues result in an enjoyable cinematic experience.
Aimed at young audiences, Theis and Nico is a funny and heartwarming film that be equally enjoyed by viewers of all ages. And who knows? Maybe the viewer might learn some tips on kissing: "use your tongue, your lips must be wet" and that a kiss can be a perfect substitute for a birthday gift (especially if you are nine).