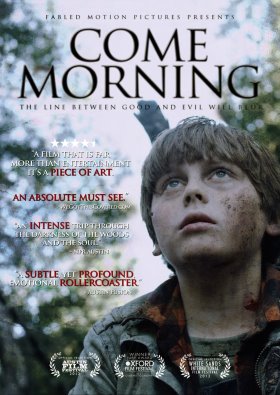 Some fans of the Coming-of-Age genre (I would include myself here) love dark themed films that realistically portray the process of loss of innocence. Derrick Sims`s 2012 flick Come Morning delivers a poignant story just for them.
An ill-fated hunting trip in the woods of rural Arkansas forever changes the lives of a granddad (Michael Ray Davis) and his 10-year-old grandson (Thor Wahlestedt). The deer that they were after turns out to be their trespassing neighbor – now lying lifeless on the ground. Bullets can't be taken back…
But a simple summary of the plot will not suffice. One has to watch the film to appreciate the deepness of its story and the unforgiving, yet beautiful manner in which it is directed and presented.
The melancholy soundtrack, combined with the harshness of the setting and the characters, result in a hopelessly gloomy mood that prevails throughout the film. Still, what happens is primarily important because it helps the viewer to peak into the mind of a young boy whose innocence is lost forever. This character emphasis and the relatively slow pace of plot development are traits that are often featured in psychological Coming-of-Age dramas.
Acting wise, a lot is asked of young Thor Wahlestedt. Yet, despite his relative lack of experience in front of the camera prior to Come Morning, the young actor manages to portray the dynamics of the changes that occur to his character in an impressive manner.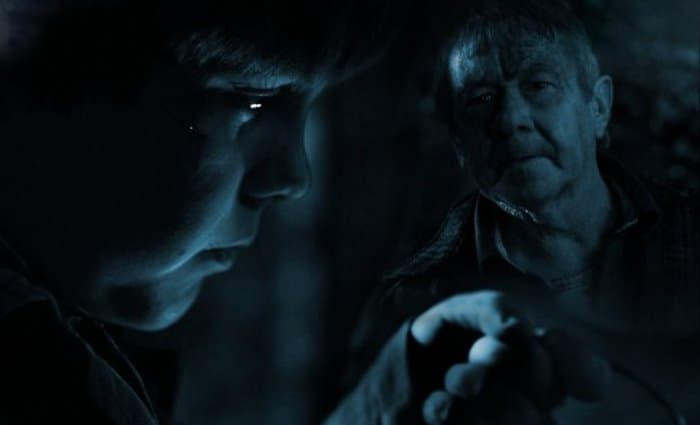 Admittedly, not everyone will enjoy the hopeless atmosphere of the film and its lack of surprising plot twists. Yet most people have been in a situation in which the fine line between right and wrong is thin (or even non-existent). That alone is enough to be able to associate with the protagonist of the film and writhe alongside him as confusion and fear engulf his youthful spirit.
Recommended!
Come Morning Official Trailer