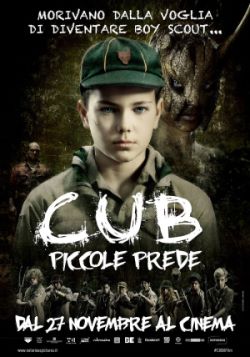 Coming-of-Age horror flicks are not very common, and "Slashers" even less so.  That's why the 2014 Belgium film Cub (original title: Welp), written and directed by Jonas Govaerts, is quite the discovery.
It's got all the usual elements of the Slasher genre: gory scenes, psychopathic killer, surprising plot twists – interwoven with the story of Sam (Maurice Luijten), a young troubled boy who has joined the Cub Scouts on a camping trip during which everything that can turn bad – does!
If you are not a fan of the genre, Cub can get on your nerves with the way the narrative switches its focus from the very first scene on.  From what at first promises to be a Boy Scout adventure, the story develops in an unforeseen direction when the scary tall tale the Scout leaders have created to make the trip more interesting turns out to be more real than anyone could imagine. Although some older teens may appreciate the film, the amount of violence in it makes it completely unsuitable for younger audiences or sensitive viewers.
Despite a cliché-ridden narrative that is confusing at times, the film doesn't get boring mostly thanks to the fact that one is constantly trying to figure out what is really happening. The visual resemblance of Maurice Luijten to River Phoenix, from the latter's Stand by Me days, will have appeal to a lot of fans of Coming-of-Age movies. And that's especially so when you take into consideration that the talent of both actors shines throughout the whole duration of their respective films (even if Cub is not likely to be anywhere near as successful or as well known as Rob Reiner's cult film).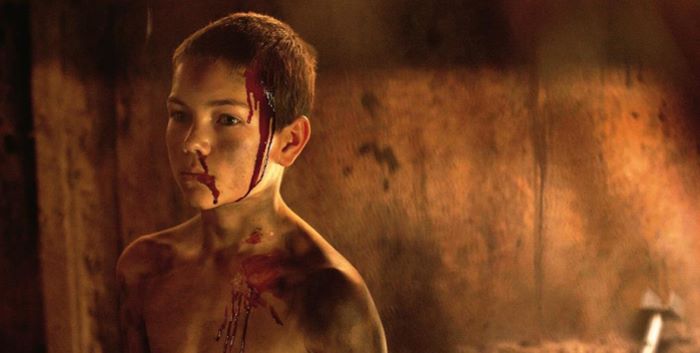 The Coming-of-Age features of the film are mainly in the form of the friendship between Sam and another boy from the Scout troop. Other Coming-of-Age characteristics of the movie involve bullying, the desire to fit into the group and the need to change in order to survive.
If you are in for a twisted story – Cub has one for you. Yet the brutality of some of its final scenes makes me hesitate to recommend the film. I would not be surprised if there is a "mild down" US remake in the near future – and it might be wiser to wait for it.
Official Trailer
http://www.imdb.com/title/tt3061836/combined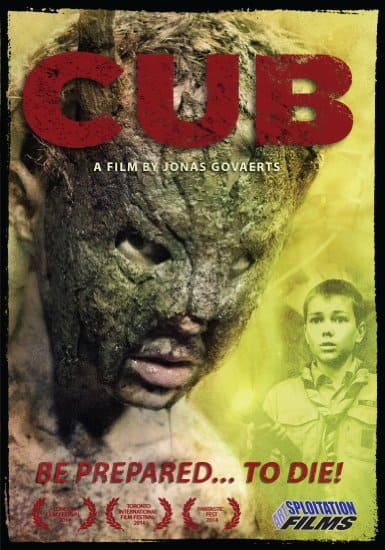 In short
A young troubled boy joins a Cub Scout camping trip during which everything that can turn bad – does!