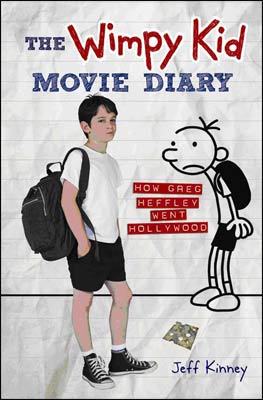 Just yesterday I published a short review of an audio book based on the illustrated novel Diary of a Wimpy Kid by Jeff Kinney. Seeing the film based  on the same novel a few hours later converted me into a true fan of the series. It's been a while since I saw such a great family friendly comedy that was so funny and entertaining that I did not want it to end.
In addition to that, the film is a coming of age film as its main protagonist, Greg Heffley, learns a lot about himself and the real meaning of friendship. Zachary Gordon, who plays Greg,  is truly adorable and is such a good actor that, once you see the film, you are likely to always imagine him when you think of Greg and his adventures. It's extremely easy for one to identify with Greg and recall his own middle school experiences as they are truly universal: looking for acceptance, the pursuit of popularity, the bullies, the peer pressure …etc.  Think of Malcolm in the Middle only funnier, on a big screen and extremely well-filmed and directed. The editing and cinematography were brilliant as well.
Combining fantasy, reality and hand drawn cartoons,  no matter if you are in middle school or long out of it, you're going to love Diary of a Wimpy Kid and see it more than once to re-experience the 'laughing out loud' comedy of its entire hour and half length.
Diary of a Wimpy Kid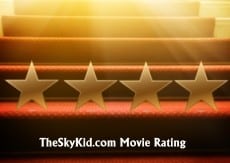 Film title: Diary of a Wimpy Kid
Release year: 2010
Director: Thor Freudenthal
Cast: Zachary Gordon, Robert Capron, Rachael Harris, Steve Zahn, Connor Fielding , Chloe Moretz, Karan Brar, Grayson Russell and others
Diary of a Wimpy Kid at Amazon.com
, Official site of the film