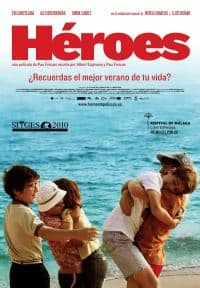 "Remember this moment. The smell and the sensation of the warm sun and the water splashing on your backs. Friends. All this will change.Years will go by, the days will get shorter and you'll find it harder to find magical moments. Don't be in a hurry to grow up. Believe me: one day the memory of this moment could save your lives."
You've just read the opening words of the Spanish coming of age film Héroes. I have often been asked to name the title of my favorite coming of age movie.  Until this day my responses have always been vague as I was not sure which one to pick.  I say that as someone who is very fond of the genre,  having seen hundreds of such movies. And now I've finally found it – a movie that has moved me like no other.  A movie that has taken me on a journey back to the days of my childhood.  A movie which made my voice tremble when I thanked  the person who recommended it to me.  Yes, it's now my favorite coming of age film – a movie I can't wait to tell you about – Héroes.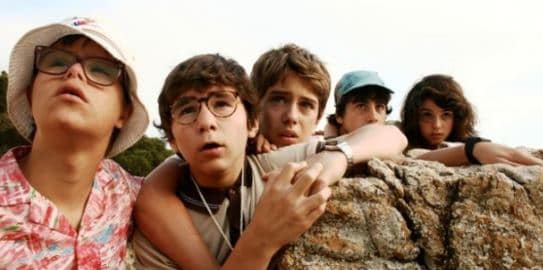 The story of Héroes may seem familiar to some of you. Without a doubt, Pau Freixas (the film's director) worked on this masterpiece with some classic titles in mind:  Stand by Me (1986), The Goonies (1985) and Explorers (1985).
The storyline…
A man is driving through the countryside in a hurry to get to an important business meeting. His mind is preoccupied with thoughts about the presentation he will have to give for an important client – a presentation which could be the turning point in his career.  He is not ready for delays or surprises, but fate has plenty in store for him. A body in the middle of the road – a child. He jumps on the brakes and manages to stop the car just in time.  Thankfully the child is fine, but confused.  The man would like to help, but his clients are waiting for him …
Soon after this first encounter (the outcome of which is quite surprising for both the man and for the film's viewers),  he meets another person – a young woman who carries a backpack and is headed to Barcelona.  He offers to give her a ride – not suspecting that they once knew each other.  Later they manage to connect and recall the most romantic and emotional day of their childhoods …
The action in Héroes takes place in two different historical times  – nowadays and in the eighties. Although the grown ups are an essential part of the story, the real protagonists of the film are five children, their adventures and emotions. The film features whimsical cinematography (bright colors and nature scenes that make you sense the summer), a trendy soundtrack  including  vibes such as Alphaville's  Big in Japan and Forever Young, wonderful acting and a story that manages to surprise the viewer over and over again.
Every country has its classics in the coming of age genre. To me, Héroes is the Spanish equivalent of  Stand By Me – an example of a movie that exemplifies the coming of age genre at its best.   I believe  that Héroes has the potential to be placed alongside such Spanish  masterpieces as the TV series Verano azul (Blue Summer)  and the films En tu Ausencia ( In Your Absence) and  La lengua de las mariposas (Butterfly Tongues).
Héroes is a remarkable film. It  is one of those movies that leaves no one indifferent.  As a viewer, I couldn't wish for anything more. And as reviewer, I don't  hesitate to recommend it to all of you – fans of the coming of age genre or not.  I think chances are very high that you are going to love it as much as I did.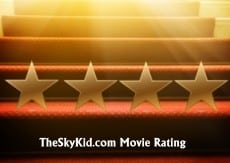 Film title: Heroes
Also known as: Héroes
Release year: 2010 — Media Films, S.L.
Director: Pau Freixas
Cast: Eva Santolaria, Alex Brendemühl, Emma Suárez, Lluís Homar, Nerea Camacho, Ferran Rull, Álex Monner,
Mireia Vilapuig, Joan Sorribes, Marc Balaguer