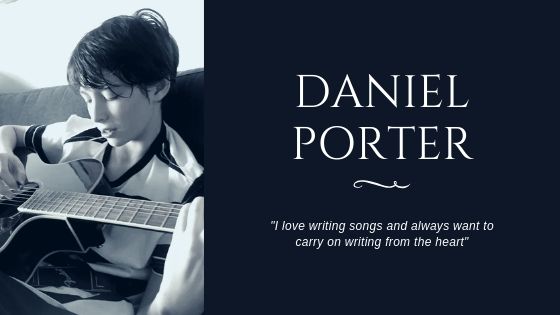 Most of the singers we have introduced on this site as budding young performers are now grown-ups with successful carriers. But, while we still follow them (because, after all, Coming-of-Age is hardly a term that's only applied to a specific genre in cinema), its an absolute joy to discover up and coming musicians such as Daniel Porter — a 14 year old (at the time of this writing) guitar player and singer from the UK.
http://www.youtube.com/watch?v=dfy1T6oF08c
Undoubtedly  Daniel has always harbored his passion for music and guitar, but he had just started to share it more openly with the world about a year ago when his social media channels were launched. In the short time since then, he has managed to gain a significant following – a clear attestation of his talent!
Whether it's in the way he carries himself or the way he looks and performs, every time I watch one of his videos it reminds me of John Carney's 2016 flick Sing Street (a must watch for every young singer, his parents, friends …and just about anyone else) both have that "indie vibe".
But back to Daniel… Some of the videos on his YouTube channel show him busking on the streets, and it doesn't take much to discover that, aside from the sheer fun of it, he is doing it to support environmental charities. A quick check on this site will often reveal several other singers we've featured seen busking on the streets. Some examples are:  Daniel Shaw from Australia, Daniel J from the UK (wait a minute – Daniel, Daniel, Daniel…hmm no its just your imagination) and Sam Verlinden from New Zealand.
http://youtu.be/O5Fs7NEL2BM
But of course, if I have to think of any virtuous guitar player to compare Daniel with – without any doubt the name that comes first to mind is Griffin Tucker. Unlike our late author and music reviewer Rjmendera who, as a musician himself, could analyze the skills of a young musician in detail, my own skills in that regard focus on general observations and overall admiration. It doesn't take much to hear, see, and sense Daniel's talent, and I would encourage you to experience more of his music while visiting his YouTube channel.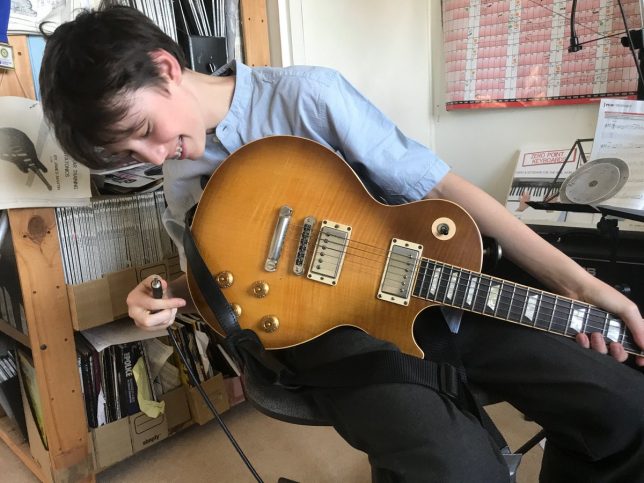 Some recent clips with his guitar teacher reveal that he is working on perfecting his art. I would recommend that he check out some of the videos of Ulrik Munther — such as  Boys Don't Cry. Munther is a performer who could be a splendid source of inspiration for any young performer.
Rock and Roll, Jazz, he studies them all. But it's not just music he studies. Daniel Porter is attending acting classes at Talent1st in Nottingham, so I would not be surprised to have him featured as a lead in future film reviews to be published on this site.
For more about Daniel visit: Daniel Porter Positively Prolific Performer