M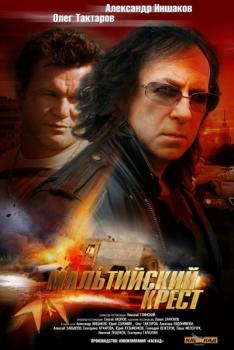 altiysky Krest (2008) is not really a coming of age film – yet it has its place at TheSkyKid.com because of the brilliant performance of a young actor whose name many who are fond of the coming of age genre will recognize – Pavel Melenchuk.  He is one of the most hyped young Russian actors and, if you have seen any of the films he stars in as such as Cheesecake (2008), you would probably agree.
In Maltiysky Krest, Pavel plays the role of the Grand Prince Dmitry Romanov – a descendant of the Romanov dynasty (rulers of Russia from 1613 until the Russian Revolution) who is kidnapped by a mafia boss – who also claims to have royal blood and sees himself as the new Russian emperor. A cinema stunt man comes to his rescue after the prince is kidnapped during a visit to the Mosfilm studios (The Russian Hollywood).
The film is shot in a manner typical of the new style of the Russian cinema, which nowadays borrows a lot of techniques from the western cinema and paradoxically is heavily influenced by the American action time-wasters.  Dynamic action scenes are in abundance – car chases, fights and shootouts. If you are fond of action films and don't insist on an original plot (while there are some nice touches to the story – it feels oddly familiar) – you may end up liking this film. After all, some films are made for pure entertainment.