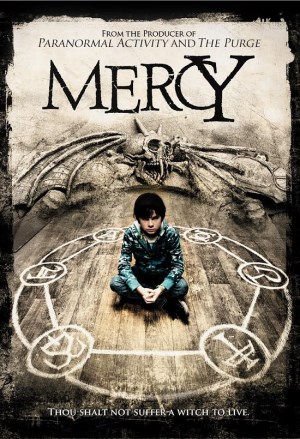 The countdown to Halloween has begun and, if you're looking for a classic horror story featuring demons and evil powers, look no further than Peter Cornwell's 2014 film Mercy. The fact that the film is based on a short story from Stephen King's Skeleton Crew is enticing enough to attract the attention of both fans of the horror genre and those of the Coming-of-Age genre. Regarding the latter, mainly that's because the best of Stephen King's stories feature a young protagonist who struggles to overcome powerful forces and usually the experiences he/she goes through change their characters and take on the world forever.
Having two of today's most prominent young actors in the lead roles, Joel Courtney (Super 8) and Chandler Riggs (The Walking Dead), is an enticing factor on its own. In particular, Chandler's effective, natural and moving performance gives the story an edge, making up for its somewhat clichéd development.
Admittedly, seeing Chandler in the film almost makes one expect a walker (OK — a zombie) to sneak in. But, instead, one gets a chance to see why the young actor has such a vast following — considering the fact that in Walking Dead his character has episodic appearances. His talent for portraying emotions (being the method actor that he is) shines through in Mercy. Something in his eyes makes one easily identify with whatever character he is portraying.
As a bonus, the story is told from his point of view, with a moral lesson learned at the end, assuring a feast for fans of the Coming-of-Age genre.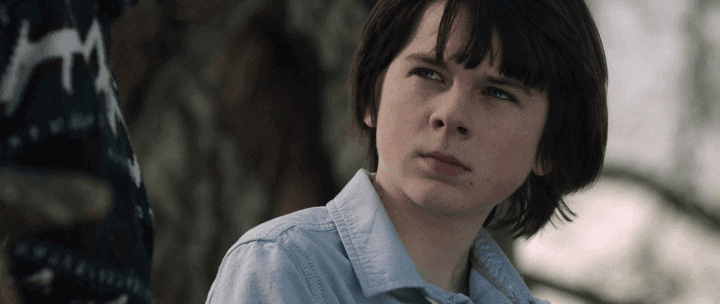 As far as genre stereotypes go, Mercy has them all. Everything from a spooky setting to a socially reviled protagonist charged with the task of reestablishing normalcy (with a mentor figure/apprentice relationship (in Mercy's case it's a young girl who appears like an invisible friend of George (Chandler's character). The film also has cinematography that makes use of shadows and low-key lighting, as well as an abundance of off-screen sound effects. All of the above are combined with a soundtrack designed to increase the anxiety and make the viewer feel unease.
The only disappointment comes from the fact that the remake of a classic story about witches and demons is not very original and the "scariness" of the film, as well as its overall cinematic value, is somewhat diminished as a result.
That being said – Mercy is a film that deserves a watch – especially around Halloween — even if one doesn't make it a highlight of the evening.
Mercy Official Trailer